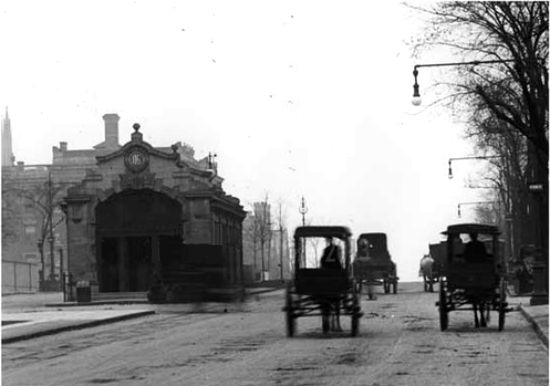 Morningside Heights preservationists celebrated long-fought victories Tuesday as the city landmarks commission voted unanimously to create a Morningside Heights Historic District and to designate the grounds of Cathedral of St. John the Divine an individual landmark.
The City Landmarks Preservation Commission (LPC) praised its research staff for its diligent work on identifying the historic architectural styles of Morningside Heights and creating a 115-building historic district which reflects the neighborhood's rapid development in the 20th century into a middle class residential neighborhood.
As the commission voted to approve the historic district spectators in the chambers applauded. During a December 6 public meeting held by the LPC neighborhood preservationists, architects and elected officials showed up in droves to support the creation of the district.
"Our neighborhood thus stands as an island of vulnerability amidst the better protected areas around it. That's why we have so passionately pursued this historic district as a means to protect our rich architectural history," City Councilman Mark Levine said at the December meeting.
But the December meeting wasn't all praise for the district, as several neighborhood institutions lobbied for their buildings to be kept out of the district. Columbia University argued that a stretch of seven row houses on West 114th Street owned by the university didn't live up to the historic district's standards and representatives from two religious institutions — the Broadway Presbyterian Church and Congregation Ramath Orah — said that inclusion in the district would hinder restoration efforts.
The LPC researchers disagreed with the institutions and recommended that the selected buildings remain in the historic district.
Here's a map of the newly-created Morningside Heights Historic District:
Notably missing from the historic district are the grounds of the Cathedral of St. John the Divine — one of the largest churches in the world and one of the main historic attractions of the neighborhood. Instead, the LPC voted to extend individual landmarks designation to the grounds and its seven historic buildings.
Via source and photo from West Harlem.
Related Articles
---
VIDEO
---
"We re-imagine, recreate, and redeem cultural omissions and misrepresentations of Blackness, for the culture. ...." This post is made in partnership with British Pathé.