---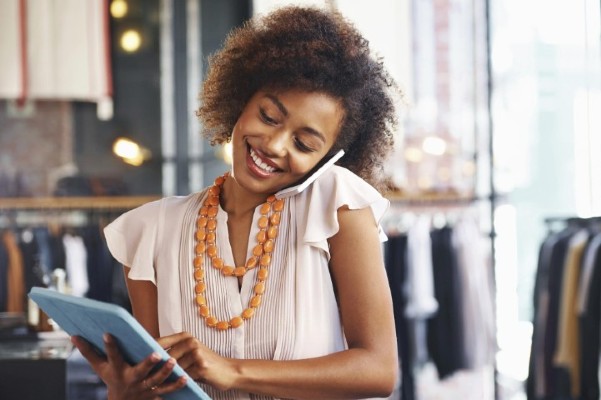 When Steve Jobs back in 2007 revealed the first modern smartphone, the world was astonished and honestly unprepared for what was coming.
We were introduced to literary a small personal computer that had all the functions of our desktops but would easily fit in our pocket. New industries were born, and intelligent entrepreneurs used their potential to the max.
Since its introduction, we cannot imagine functioning our daily lives without a smartphone. Checking emails, chatting with friends, watching YouTube are just a few of the things your average smartphone user does. How about the gaming apps, especially those that come from the games of chance category?
What does the smartphone brought to the online iGaming world?
Revolution. A bold thing to say from our side, but that's the truth. Gamers around the globe found a new dimension playing in their favourite jackpot casino on mobile. Excellent on a PC/laptop, but flawless on a mobile device. These games were optimized so that the new user experience came as a shock to players. Thanks to the popularity of other phone games, and the experience of developers, we have casino games that have a magnificent design, straightforward gameplay and fast one-touch payments.
Why does Mobile gaming will overtake desktop gaming in the near future?
Don't get us wrong, PC iGaming will still be around in the future. Some people (older generations) still prefer sitting in front of their computers and playing casino games. It is their preferred method, and no fancy tech can change their mind. However, the most active generations like Generation X and Millennials prefer playing their favourite casino games on a smart device.
At the moment, 43% of iGamers come from mobile devices. That trend will continue to grow in the future until it overtakes PC as the most popular device. That's why we've seen the top online casinos invest heavily in mobile optimizations and casino apps in the last couple of years. We will get in more details about why this is happening in the next part of our article.
Smartphone technology moves with the speed of light
Every month we have better, faster, and cheaper smartphones to choose from. At the start of the smartphone revolution, things weren't like that. Phones were costly, and their development didn't have the pace we have today.
Smart devices today have the processing power to handle high graphic games that were not possible on a standard PC a couple of years ago. This means that any jackpot casino game can run smoothly without any difficulties and not eat the battery after a game session or two.
Flash is now history, and HTML5 is the new standard
Thank God that Flash is gone from mobile casino development. Even if it was a great place to develop casino games at the time for Android, it became stale and challenging to create and optimize games as time went by. IOS developers hated it and were relieved when HTML5 came into the picture. With HTML5, it is easy to develop casino games that waste no time optimizing for mobile or desktop – the optimization is done once and works on both devices!
Mobile iGaming is flexible
"Playing anywhere and anytime" is true when it comes to mobile casino games. You have the freedom to choose your time and place to play your favourite games. Whether you are sitting on a bench in the park in the morning or lying on the couch late at night, players can enjoy their favourite jackpot casino.
Furthermore, the way payments are made added to the flexibility. Now users can just tap to deposit or withdraw money from their casino account. This plays well with younger generations as Millenials.
Conclusion
The future of iGaming is mobile. It is only a matter of time when 90% of all online jackpot casino users come from mobile devices. As we said before, smartphones are getting better, faster and have longer battery lives. This will pave the way for developers to invest in creating the perfect mobile experience for their users.
---