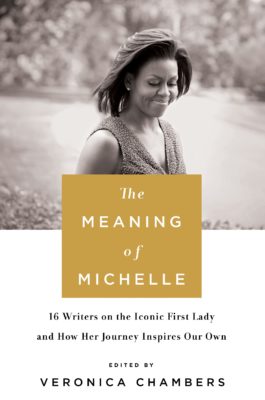 When history is written, First Lady Michelle Obama will loom large as one of the single most positive influences on legacy, of the Obama Presidency. Prescient editor and writer Veronica Chambers invited a range of people to give voice to the cultural meaning of Michelle Obama in The Meaning of Michelle: 16 Writers on the Iconic First Lady and How Her Journey Inspires Our Own. Chambers, along with contributors Damon Young, editor-in-chief of VerySmartBrothas.com and Rebecca Carroll, producer of special projects on race at WNYC, will share and discuss their essays on the eve of the next presidential inauguration. Award-winning journalist Caroline Clarke will moderate the discussion.
A book signing will follow.
@SchomburgCenter #MeaningofMichelle
Thursday, January 19 at 6:30PM
Free! Register
---
Become a Harlem insider - Sign-Up for our Newsletter!
---
Schomburg Center for Research in Black Culture | The New York Public Library
515 Malcolm X Boulevard | New York, NY 10037 | www.schomburgcenter.org
Related Articles
---
VIDEO
---
"Dr. Harry Delany is a renowned Harlem born and raised surgeon, the son of the great jurist and civil rights leader, Hubert Delany...." This monthly post is made in partnership with Harlem Cultural Archives.