---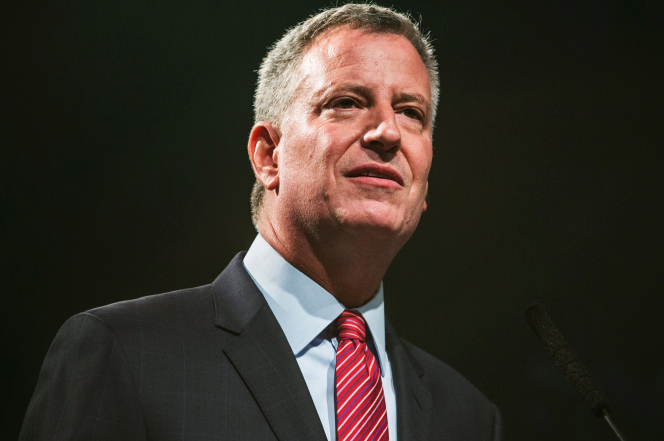 The de Blasio administration today released the Mayor's Management Report  for fiscal year 2017, an analysis of City agencies' performance from July 1, 2016 to June 30, 2017. This year marks the 40th anniversary of the MMR, which is mandated by the City Charter and uses indicators to measure and track the City's progress on a variety of goals and the implementation of services associated with those goals.
de Blasio And Others Launch First Of-Its-Kind Program To Help Non Profits Use SpaceThe Local Initiatives Support Corporation (LISC) NYC, the city's Department of Housing Preservation …Aug 23 2017harlemworldmag.com
"The Mayor's Management report isn't just a collection of numbers, or a tool of good government. It's also a statement of who we are as New Yorkers and the kind of leadership we demand from those who serve us," said Mayor Bill de Blasio. "As New Yorkers strive to deepen the progress we've made together, the need for strategic, data-driven decision making has never been greater."
"The MMR and the Mayor's Office of Operations were created 40 years ago. Today, the MMR continues to be a standard of good government that the Mayor's Office of Operations is proud to lead," said Emily W. Newman, Acting Director of the Mayor's Office of Operations. "By tracking citywide performance, we are able to focus our efforts to make a meaningful impact on the lives of all New Yorkers."
Mayor de Blasio Announces New Initiative Pairing Vocational And Educational Opps From Harlem To HollisToday, Mayor de Blasio and, Senior Advisor to the Mayor and Director of the Office of Strategic Part…Sep 8 2017harlemworldmag.com
The MMR is a crucial component of what makes New York City a national model of public accountability by making the City's performance data available to the public. This report not only allows the public to gain insight into how the government is working on behalf of New Yorkers, it also routinely creates opportunities for government to better target its work. Focusing on data allows the City to identify areas where our work is succeeding and other areas where we face challenges, and to continuously improve the delivery of services.
The vision for the MMR grew out of the 1970s fiscal crisis, which demanded a new strategy for management in City government. The first MMR was published by the Beame administration and was devised in an effort to control an unwieldy "management-by-crisis" approach. The MMR became a valuable tool for holding City government accountable.
Check out the entire report here
Related articles
---