---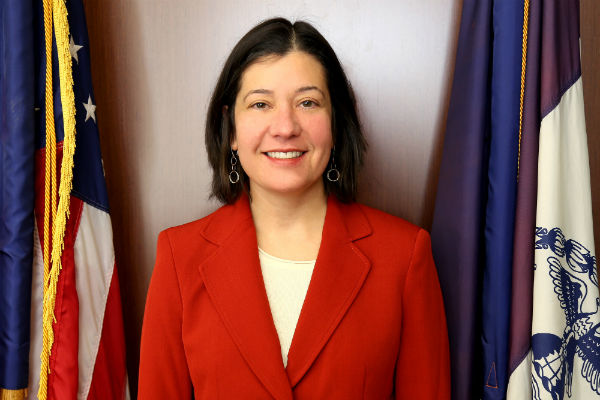 Mayor Bill de Blasio today appointed Margaret Forgione the Acting Commissioner of the New York City Department of Transportation (DOT).
Forgione, a 26-year DOT veteran, and the Department's current Chief Operations Officer will assume the role when Commissioner Polly Trottenberg leaves her position on December 11, 2020.
"Margaret Forgione has the experience and vision to build on the agency's extraordinary reimagining of public space throughout our fight against COVID-19," said Mayor Bill de Blasio. "I look forward to working with her on Vision Zero street safety, accessibility, and the continued expansion of cycling and bus access."
"Margaret Forgione is widely respected throughout City Hall and has consistently demonstrated her creativity and reliability in overseeing the operational divisions within DOT," said Deputy Mayor Laura Anglin. "I look forward to her taking the helm of this vital agency and also want to thank Polly Trottenberg for her years of exceptional work in advancing this Administration's transportation and mobility initiatives. It's been an absolute pleasure working alongside Polly and I wish her nothing but success in her next endeavor. While Margaret certainly has some big shoes to fill, I have all confidence in her and the entire team at DOT."
"I thank Mayor de Blasio for this opportunity to lead DOT in these challenging times," said DOT Acting Commissioner Margaret Forgione. "Commissioner Trottenberg made historic strides in improving safety and mobility throughout her tenure and then guided us through the pandemic, safeguarding our workforce while transforming our streets to meet critical space needs. I look forward to continuing and building on this essential work to create a safe and livable street network to support the city in enduring through the pandemic and thriving beyond it."
Margaret Forgione has served at DOT in senior roles since 1994, most recently as Chief Operations Officer, a position she has held since June 2016. Prior to that, Forgione had served as DOT's Manhattan Borough Commissioner.
She has also led DOT's Arterial Maintenance Unit, directed the Adopt-A-Highway program, and served as a Special Assistant to the First Deputy Commissioner. Forgione began her work in New York City government as a Senior Analyst in the Mayor's Office of Operations.
As Chief Operations Officer, Acting Commissioner Forgione oversaw the agency's operational divisions, totaling roughly 5,000 employees, including within the Staten Island Ferry, Bridges, Roadway Repair and Maintenance, Sidewalks and Inspection Management, Traffic Operations, Transportation Planning and Management, the Office of Construction Mitigation and Coordination and five Borough Commissioner offices.
As Manhattan Borough Commissioner between 2002-16, she oversaw the pedestrianization of Times Square, the creation of the City's first on-street protected bike lane (along Ninth Avenue), and the rollout of Citi Bike, the nation's largest bike-share program.
Acting Commissioner Forgione was raised in Stamford, Connecticut. She holds a Bachelor of Science from the University of Connecticut and a Master of Public Policy and Administration from Columbia University.
Photo credit: Margaret Forgione NYC.gov.
---