---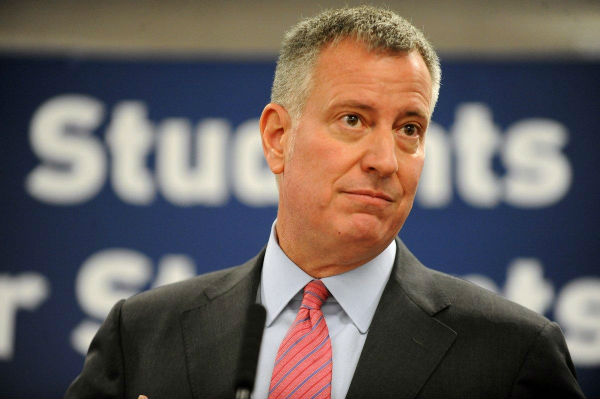 Mayor Bill de Blasio today announced the appointment of Danielle Filson as press secretary.
Having served at the New York City Department of Education since 2018, Filson moves to City Hall after the successful, full opening of schools following the COVID-19 pandemic. Filson will be responsible for engaging media and leading the day-to-day operations of the Mayor's Press Office.
"Danielle and I have worked closely together to reopen our schools and deliver a strong, equitable education for kids across New York City," said Mayor Bill de Blasio. "I know firsthand the incredible work she has accomplished at the Department of Education and I am excited for Danielle to join the City Hall team and help New Yorkers as we drive a recovery for all of us and defeat the pandemic."
"From day one, Danielle has been by my side and I got to watch as she wrapped her arms around the one million students and staff of our public schools, said Schools Chancellor Meisha Porter. "She has been one of my closest advisors and an integral leader who worked night and day to ensure schools and young people took center stage and the public had accurate, timely information as we emerged from one of the most difficult periods of our history. While I will miss her daily guidance at DOE, the City is lucky to have such a dedicated, intelligent, and thoughtful New Yorker stepping into this role at this critical time."
"It's an honor to be asked to step up and continue serving the city I love. Working alongside Chancellor Porter as Press Secretary for the nation's largest school district has been the honor of a lifetime," said incoming Press Secretary Danielle Filson. "I look forward to joining another top-notch team, advancing Mayor de Blasio's progressive agenda, and building on New York City's recovery and comeback from COVID-19."
Mitch Schwartz, currently serving as City Hall Deputy Press Secretary and Director of Rapid Response, has been promoted to First Deputy Press Secretary. Katie O'Hanlon will serve as Acting Press Secretary for the DOE, alongside Deputy Press Secretary Nathaniel Styer and Deputy Press Secretary Sarah Casasnovas.
Danielle Filson recently served as Press Secretary for the New York City Department of Education and has been with the agency since September 2018. She oversaw the rollout of the agency's Universal Academic Recovery Plan, a $635 million investment for the City's children in the wake of the pandemic, as well as the expansion of 3-K for All, and Summer Riding. Previously. Filson served on the Public Affairs team at Uber, and worked at BerlinRosen and SKDKnickerbocker. Filson went to public schools her entire life and graduated from the University of Connecticut.
---