---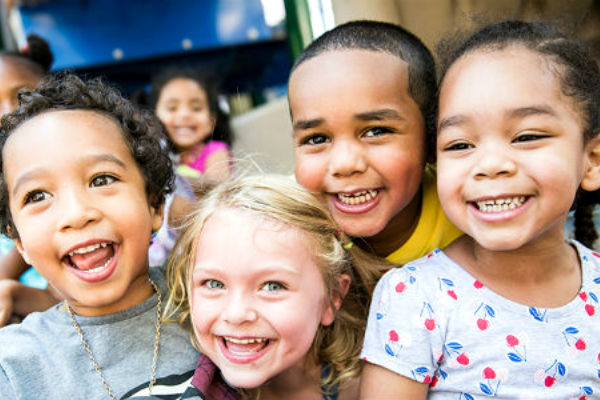 Today, Mayor Bill de Blasio and Schools Chancellor Meisha Porter announced a full return to in-person learning for all New York City Department of Education (NYCDOE) students, teachers, and staff members beginning September 13, 2021. The health and safety of school communities continue to drive the City's planning and NYCDOE's gold-standard protocols have kept schools safe.
"New York City public schools will fully reopen this September," said Mayor Bill de Blasio. "That means welcoming all our students and staff back to school buildings.
Vaccinations are working, we're beating back COVID, and our city is coming back strong."
"New York City's recovery hinges on the full reopening of schools and I'm so grateful for the resilience, determination, and flexibility of all members of the DOE community as we prepare to welcome back all of our students in person in the fall," said Schools Chancellor Meisha Porter. "Our schools will open their doors in June so families can see how safe they are, and we pledge to provide the most supportive environment, enriching and challenging academic experiences, and social-emotional resources to help our students and schools move forward from the past year."
"We welcome the return to in-person instruction for all students in September," said President of the United Federation of Teachers, Michael Mulgrew. "With vaccines now widely available and the COVID-19 numbers dropping, we want and need our students physically in front of us again. We remain committed to everyone's safety and will update training for our COVID-19 building response teams so they can make appropriate choices for their schools. We look forward to getting back to a more familiar version of what we do best – educating the children of New York City."
"Our school leaders know how critical it is for students to learn in person next year," said Council of School Supervisors and Administrators' President Mark Cannizzaro. "With the proper resources and support, our schools will continue to be safe, and the return of all staff for in-person instruction will allow schools to properly program in advance. We commend the Mayor and Chancellor for making these decisions with adequate time to begin planning for what will be another historic school year."
As always, health and safety continue to come first, and all local, state and federal guidelines will be constantly monitored to keep New York City school communities safe.
Vaccinations are widely available and every eligible New Yorker now has access to them.
At least half of all NYCDOE teachers and staff are fully vaccinated, and access will continue to grow for our students – most middle and high school students are already eligible for the vaccine.
The Situation Room has played a critical role in keeping schools safe and will continue to operate this fall — more will be shared on classroom and school closure policy as the school year gets closer.
Based on current guidance, students, teachers, and staff will continue to screen for symptoms at home and masks will be required in September – we will closely follow any updates to this guidance.
All U.S. Centers for Disease Control and Prevention (CDC) social distancing requirements will be followed.
There will be a school nurse assigned to every school, and updated ventilation systems will be maintained in every classroom.
Custodial staff have a year of training and experience keeping buildings clean and safe during the pandemic.
Random COVID-19 testing will continue in school communities, and the NYCDOE will monitor CDC guidance and protocols around testing and update accordingly. 
The vast majority of teachers are currently working in-person, and all in-person and remote teachers and staff – administrators, school food workers, custodial staff, school safety agents — have gone above and beyond during this challenging year.
Consistent with a full return to in-person learning, there will be no fully remote positions in the Fall.
Current COVID-related accommodations expire on June 30, 2021, and the regular application for reasonable accommodations will be available for employees.
It is essential that schools have the resources and teams in place to serve and meet the social-emotional and academic needs of their students.
Addressing the social-emotional needs of school communities through trauma-informed approaches to teaching and learning has and continues to be a top priority.
To ensure schools have the staff resources they need to support our students, the DOE will lift all school pedagogical hiring restrictions in preparation for this historic full reopening.
Earlier this year, the City announced an unprecedented investment in the Fair Student Funding Formula (FSF) to bring all schools to a 100% allocation.
School leaders can tap into this increased funding and boost in hiring support to add more teachers, social workers and more.
As stated by the CDC, a return to in-person schooling provides students with greater access to a variety of mental health and social services.
To build on the City's unprecedented social-emotional investments, the DOE will ensure every school will have access to full-time mental health support through either a social worker or mental health clinic by hiring over 500 social workers and adding 100 new community schools.
Schools will identify children who need additional support by offering social-emotional screeners to every student and they will be immediately matched with appropriate support services.
The Mayor's proposed Executive Budget also includes support to grow the teacher pipeline programs back to pre-pandemic levels, following the devastating economic effects of COVID-19 that led to a reduction in training program sizes last year.
The DOE's teacher pipeline programs are part of a holistic and proactive strategy to recruit and train new and existing staff to become teachers in schools, particularly in high-needs areas such as District 75 and underserved communities, across the City.
Thanks to unprecedented investments from federal, state, and local government, this year will see:
A total of 900 new Teaching Fellow Fall cohort participants, up from 75 last year;
A projected 300 paraprofessional-to-educator pipeline participants, up from 25 last year;
A new substitute-to-educator pipeline pilot that trains 25 current substitutes to work in District 75 schools;
And the continuation of the NYC Teaching Collaborative which recruits and trains career changers to teach in high-needs areas.
This will result in 1,250 new hires for the highest-need subject areas for Fall 2021 – up from approximately 500 this school year.
Family engagement and trust is a key focus as the fall gets closer, and the Chancellor's five-borough family engagement forums will continue so the DOE can hear directly from school communities about the reopening, and how resources can be leveraged to ensure a positive homecoming for students.
 Beginning in June, schools will open their doors to families to familiarize themselves with the gold-standard safety measures that all buildings will adhere to.
In partnership with the Department of Youth and Community Development, an enriching, fun and joyful summer camp experience will be offered across the city to all interested students.
Summer Rising will help welcome back families to their school communities, re-connect with teachers and staff, and get ready for fall. Interested families can learn more and enroll using this link.
---