---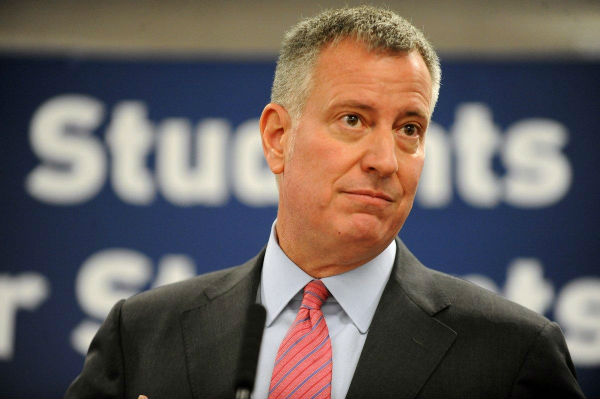 Mayor Bill de Blasio today announced the departure of Press Secretary Freddi Goldstein and Communications Director Wiley Norvell. Having served in the Administration since 2016, and with the Mayor since his time as Public Advocate, respectively, they depart as the city transitions to reopening following the COVID-19 pandemic.
The Mayor also announced the appointment of Bill Neidhardt to press secretary. Neidhardt will be responsible for engaging media and managing the day-to-day operations of the Mayor's Press Office.
"I've watched Freddi and Wiley rise through the ranks, lead their teams and help steer the city through some of the hardest months in its history. I'm eternally grateful for their dedication to the people of this City, and for helping us accomplish so much," said Mayor de Blasio. "We're starting a new chapter as we recover from COVID-19, and Bill's experience makes him perfect for the challenges ahead. As we rebuild our city, he will help us connect with New Yorkers who need us the most and ensure we come back fairer and stronger than ever."
"My time spent in City Hall has undoubtedly been the most rewarding experience of my life," said Freddi Goldstein. "I've had the chance to give back to the city I love and work on reforms that will forever make New York City more fair and just. I want to thank the Mayor for giving me this unforgettable opportunity – it has been gratefully appreciated."
"Ten years ago, I would never have imagined sitting in this seat and having had this enormous opportunity to serve the city I love. I have so much appreciation for the faith the Mayor has put in me and for the heart and grit of the hardworking people here at City Hall and across our agencies. This team has been my family. And as New York City bounces back, I cannot wait to see what they accomplish."
"I am honored to join Mayor de Blasio's team as we fight to ensure justice and equality for all New Yorkers during these unprecedented times," said incoming Press Secretary Bill Neidhardt. "It's been a lifelong dream to serve in City Hall and I believe the Mayor has New York City on a path to emerge stronger than ever following a devastating economic crisis and global pandemic."
Bill Neidhardt recently served on Sen. Bernie Sanders' 2020 campaign as a national spokesperson and Iowa Deputy State Director. Previously, Neidhardt served as press secretary for Sen. Tammy Baldwin. Neidhardt, a Yankees devotee and tortured Knicks fan, grew up in neighboring Connecticut and has deep family ties to New York City.
---