---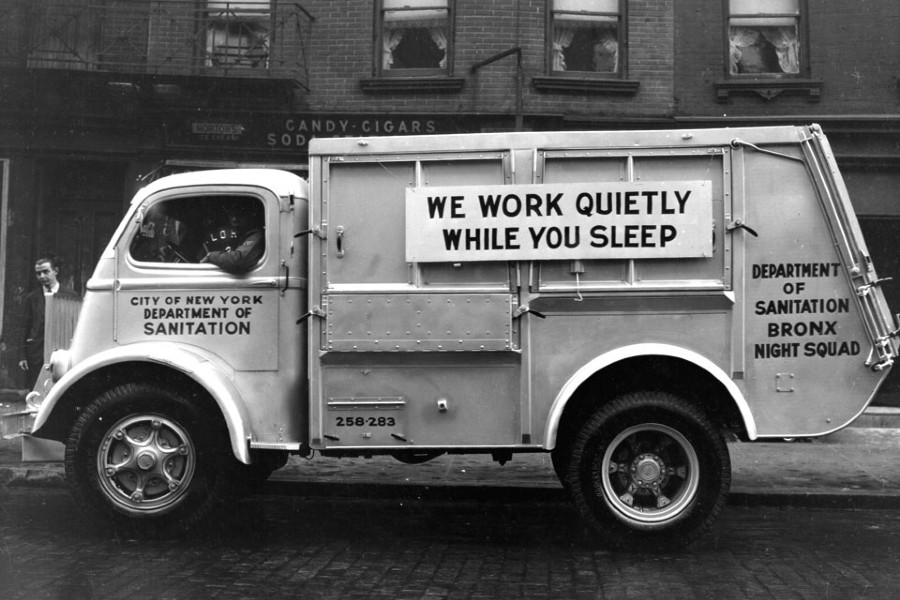 New York City Mayor Eric Adams, creates a campaign from Harlem to Hollis to 'Get Stuff Clean.'
Deputy Mayor for Operations Meera Joshi, New York City Department of Sanitation (DSNY) Commissioner Jessica Tisch, New York City Department of Parks and Recreation (NYC Parks) Commissioner Sue Donoghue, New York City Department of Environmental Protection (DEP) Commissioner Rohit T. Aggarwala, New York City Department of Transportation (DOT) Commissioner Ydanis Rodriguez, and New York City Department of Health and Mental Hygiene (DOHMH) Commissioner Dr. Ashwin Vasan today announced $14.5 million in new funding to create a cleaner city through a major upgrade to cleanliness protocols across the five boroughs. The 'Get Stuff Clean' initiative will invest $14.5 million this fiscal year alone to clean more than 1,000 'No Man's Land' neglected areas around the city, increase litter basket service, expand camera enforcement against illegal dumping, and bring on additional rat exterminators — resulting in faster and more reliable cleaning of every corner of the city. 
"From day one of this administration, we have been focused on 'Getting Stuff Done,' and, today, we are specifically delivering on the promise to 'Get Stuff Clean' for New Yorkers," said Mayor Adams. "A big part of today's initiative is cross-agency collaboration that will result in cleaner streets, more jobs, fewer rodents, and improved quality of life for our city's 8.8 million residents. This $14.5 million investment will help build a cleaner, more welcoming city across all five boroughs and target over 1,000 areas that have long been neglected. New Yorkers are tired of seeing overflowing litter baskets and trash under overpasses, so our administration intends to deliver a more functional and more well-kept city for all."  
'Get Stuff Clean' includes the following initiatives and new funding to keep New York City's streets, parks, and public spaces clean: 
200 new DSNY workers will be added to support cleanliness across the five boroughs.
NYC Parks will add new evening shifts for hot spot cleaning and rat mitigation within city parks, made up of 240 NYC Parks' posts.
$7.1 million for DSNY this fiscal year alone and more than $6.5 million annually thereafter to regularly clean approximately 1,500 'No Man's Land' areas around the city — areas that past administrations put under the jurisdiction of other city agencies without dedicated cleanliness resources. DSNY will also organize a new unit, the Targeted Neighborhood Taskforce (TNT), to give these areas regularly scheduled cleanings.
$4.9 million for DSNY to implement Phase Two of the litter basket servicing plan this year, and resources in upcoming years, to service litter baskets at the entrances of bridges and along the perimeters of city parks. Phase One of the litter basket service plan that went into effect on July 1st is already showing promising results: A 55 percent reduction in litter basket complaints, bringing complaints back in line with pre-pandemic levels. Phase Two covers additional baskets at some of the city's most highly-trafficked tourist areas.
$470,000 this fiscal year and $1.1 million annually thereafter for a DSNY and DOT partnership to take on regular cleanings of highway on- and off-ramps. Like bridges and park edges, highway ramps are often one of the first places seen by visitors to New York City. They must be cleaned thoroughly and regularly, but this DSNY function was defunded at the start of the COVID-19 pandemic, and is now being restored.
The Adams administration is deepening its investment in dumping enforcement by adding $1.4 million this fiscal year, and nearly $400,000 annually thereafter, for expanded camera enforcement against the scourge of illegal dumping. People engaged in illegal dumping will face $4,000 fines and vehicle impounds on a regular basis with these new cameras as part of an expansion of a highly successful and popular enforcement strategy.
$630,000 this fiscal year and nearly $1 million in the next year for DOHMH to expand rat mitigation efforts.
DEP will accelerate hiring 50 additional staff to inspect and clean sewer grates, also known as catch basins. Clean, clear, and unclogged sewer grates minimize flooding and improve the functionality of the sewer system.
"New York City is one of the densest cities in the world and New Yorkers occupy each and every corner, so each and every corner must be clean," said Deputy Mayor for Operations Meera Joshi. "With additional investment, elbow grease, and smart interagency coordination, our forgotten, neglected spaces like median strips and green space will get and stay clean and litter free for all New Yorkers to enjoy."
"As children, families, or any New Yorker strolls through their neighborhood, they deserve a clean environment," said Deputy Mayor for Health and Human Services Anne Williams-Isom. "They should have certainty that the city will tend to trash, rats, and other quality of life issues. This initiative adds to the city's ability to do that. Thank you to the teams across the city doing this work and to our interagency partners for coming together to deliver the services New Yorkers need."
"Over the last two months, we worked with our agency partners to identify parts of the city that have suffered from gaps in cleaning, be it litter removal or basket service," said DSNY Commissioner Tisch. "Now, we have 200 new sanitation workers coming on board who are going to close those gaps. I want to thank Mayor Adams for giving us the funding to do what we do best: 'Get Stuff Clean.'"  
"Parks are one of the most utilized destinations in New York City—people near and far visit them for fun, relaxation, and their mental and physical health," said NYC Parks Commissioner Donoghue. "We're grateful to Mayor Adams for leading this strategic path forward, affording us the opportunity to create a second shift to address our most heavily used spaces; and collaborating with our sister agencies on additive services to aid our hard-working staff in keeping our parks and their perimeters clean!" 
"Litter on the street can get carried by rain water to the storm drains where it often blocks the flow of water into the sewers," said DEP Commissioner Aggarwala. "Litter is a top contributor to flooding and standing water in the city and we applaud this initiative and look forward to working with our agency partners to Get Stuff Clean for New Yorkers!"
"Trash on highway ramps or along our iconic bridges can add to a sense of disorder that makes these public spaces less welcoming – for New Yorkers and tourists alike," said DOT Commissioner Rodriguez. "DOT is proud of the work that we have undertaken to keep these spaces clean in the past, and we're excited to do even more in partnership with DSNY to make all these public spaces shine. Thanks to Mayor Adams' incredible leadership on and investment in 'Get Stuff Clean' the future and cleanliness of New York City's public realm is bright!"
"Public health is, at the end of the day, about making people's lives better and helping them live healthier, longer lives", said DOHMH Commissioner Dr. Vasan. "That comes in many diverse forms of action, including things like pest control and sanitation and addressing social determinants of health like transportation. And we rely on our partners in this vision, like NYC Parks, DSNY, and DOT, and we can't wait to support this work to get our city clean and to make New York City the healthiest big city in the world." 
As part of the administration's "Blueprint for New York City's Economic Recovery," the city committed to prioritize street-by-street cleaning, and public space revitalization. These cleanliness investments represent an important step toward advancing those goals.
"As New York bounces back from the pandemic, quality of life issues like trash have become center place for many communities," said New York State Senator Andrew Gounardes. "I applaud Mayor Adams for taking bold action to get — and keep — New York's parks, streets, and common spaces cleaner, and I look forward to working with the mayor and Commissioner Tisch to get this done." 
"Mayor Adams' timely redirecting of funds and city resources will help address unhealthy, unsightly street and sidewalk conditions in neighborhoods across New York City," said New York State Senator Roxanne J. Persaud. "DSNY, NYC Parks and DOT have responded to countless illegal dumping calls in my district and, unfortunately, these incidents continue to occur.  Cleaner public spaces greatly improve quality of life." 
"I support any way that we can make our city cleaner, greener, more sanitary and habitable for New Yorkers," said New York State Senator James Sanders Jr. "We should all be able to utilize park space free from litter and use public trash cans that are not overflowing. Illegal dumping is also an important issue to tackle especially since we do not want to attract rodents and other pests that can carry diseases. I applaud the city for implementing this initiative and look forward to taking advantage of these new cleaner areas." 
"This investment is critical to keeping our city's streets clean. In East Harlem, we have multiple areas that need extra attention and 'Get Stuff Clean' will be a great benefit to our community. I applaud the mayor along with DSNY for getting the trash off our streets and taking further action to expand the rat reduction initiative," said New York State Assemblymember Edward Gibbs. 
"Clean streets are essential to our health, safety, and economy. At a time when 311 trash complaints have increased 36 percent and rodent complaints have increased 70 percent, Mayor Adams and Sanitation Commissioner Tisch have developed a comprehensive program to deliver the clean streets New Yorkers deserve," said New York State Assemblymember Jenifer Rajkumar. "For decades, my constituents have asked the city to address the illegal dumping hotspots in my district. Now we have an administration that is committed to finally cleaning out these 'No Man's Lands' and cracking down on the dumpers. The mayor and commissioner are also increasing waste collection and rodent control at our most visited sites, so that tourists can return to our city without piles of trash being their first impression. 'Get Stuff Clean,' combined with the numerous other sanitation reforms rolled out in the past ten months, demonstrates that Mayor Adams and Commissioner Tisch are committed to making New York the cleanest it has ever been." 
"Every little bit counts when it comes to keeping New York City clean," said Staten Island President Vito Fosella. "This past spring, we launched our own litter initiative, 'Don't Trash On Me,' with the help of our Borough Commissioners at DSNY, NYC Parks, and DOT. This call to action brings collaborative attention and effort in the fight to keep Staten Island clean, asking residents to join a cleanup, organize their own, or report locations to our office. We are thankful to Mayor Adams for using the resources necessary to monitor this quality-of-life issue that affects all five boroughs. We hope these efforts encourage all New Yorkers to be a part of the solution."
"When our streets are clean, we take pride in our neighborhoods, and when we're proud of our neighborhoods, we take better care of our communities and the people we share them with," said Brooklyn Borough President Antonio Reynoso. "I'm so thrilled the Mayor's Office and our commissioners for DSNY, NYC Parks, and DOT are working together on this initiative that will not only mean cleaner streets, but more jobs too. It's investments like these that build the foundation for safe, healthy, and beloved communities in Brooklyn and all across this city."
"New Yorkers deserve clean public space," said New York City Council Majority Whip Selvena N. Brooks-Powers, chair, Committee on Transportation and Infrastructure. "For several fiscal years, councilmembers have had to use discretionary funds to monitor dumping. I am thrilled the administration recognizes the impact on our communities by responding with the 'Get Stuff Clean' initiative. Our parks and streets are indispensable community assets, and the city should strive to keep these spaces free of waste and rats. I applaud the administration's commitment to clean parks and streets and look forward to the administration's continued investment in improving our public space." 
"For much too long, portions of this city have been neglected and allowed to become inundated with trash and debris," said New York City Councilmember Joan Ariola. "With this latest initiative, the mayor, DSNY, DOT, and NYC Parks are finally rectifying those years of neglect, and are making a considerable investment towards improving the quality of life for New Yorkers throughout the five boroughs. From the much needed rat reduction measures to the enhanced illegal dumping enforcement and beyond, the 'Get Stuff Clean' initiative will make New York City a better, brighter, and cleaner place to live for us all." 
"As my hero the great Fiorello LaGuardia famously said: 'there's no Democrat or Republican way to pick up the trash.' When New Yorkers call about trash, they don't need a lesson on which agency is responsible for what, they just want it to disappear," said New York City Councilmember Justin Brannan. "When government fails people on the smallest and most immediate levels, we can't be surprised they don't trust that same government on the big issues. That's what Get Stuff Clean is all about."
"Cleanliness is a quality of life concern, and many low-income neighborhoods have faced neglect in that regard," said New York City Councilmember Carmen De La Rosa. "Just last month, our office held a town hall with DSNY Commissioner Tisch that drew incredible engagement, demonstrating the ongoing need for funding and strategic planning around cleanliness. It's reassuring to witness city agencies coming together to rise to the challenge, especially concerning sanitation that has garnered city-wide attention."
"I applaud Mayor Eric Adams, DSNY, NYC Parks, and DOT on their commitment to make New York City streets cleaner," said New York City Councilmember James F. Gennaro. "The 'Get Stuff Clean' initiative is a much-needed investment that will address neglected areas across the city. Combined with recently passed rat mitigation bills, I am confident New Yorkers will see a noticeable improvement in quality of life across the five boroughs." 
"Keeping our streets safe and clean is paramount to a functioning city," said New York City Councilmember Robert Holden. "I recently allocated nearly $400,000 to cleaning my district's main thoroughfares, increasing litter basket collection, removing graffiti and illegal dumping, and for surveillance cameras to address illegal dumping. I thank Mayor Adams and his administration for taking steps to improve quality of life in this city and look forward to working together to clean up New York!" 
"Increasing trash removal services, rat exterminators and enforcement of illegal dumping will make a tremendous improvement in the cleanliness of New York City," said New York City Councilmember Julie Menin. "This multi-agency approach will improve the overall quality of life in our neighborhoods, including the often times forgotten 'No Man's Land' areas of our city. All communities deserve to have clean and safe streets and I thank DSNY Commissioner Tisch, NYC Parks Commissioner Donoghue, Transportation Commissioner Rodriguez and Mayor Adams for partnering together to clean neglected areas across the city."
"A clean city increases public safety and our quality of life. Today's announcement marks a critical step in addressing the chronic under-resourcing and poor interagency coordination in keeping certain areas of our parks, roadways and green spaces clean," said New York City Councilmember Sandy Nurse. "New Yorkers have had enough: We want clean streets free of rodents and pests. I applaud these concrete actions to directly respond to the top concerns of New Yorkers."
"Mayor Adams' continued commitment to getting stuff clean and the new resources allocated to improving sanitation services throughout New York City will greatly improve quality of life for residents and visitors," said New York City Councilmember Carlina Rivera. "In District 2, I am working with partners like Wildcat Service Corp and ACE New York to expand local cleaning services, and continue to make discretionary budget allocations to target problem areas on the Lower East Side. With continued investment, done equitably, complaints about sanitation should continue to decline."
"We have an opportunity to revive our streets and our communities, and through this multi-agency initiative, we will see change," said New York City Councilmember Marjorie Velazquez. "There are New Yorkers who are eager to not only join the DSNY but become a critical part of New York City's recovery. In my district, new litter baskets were recently added in some of the busiest corridors and have received additional servicing, which has made a remarkable difference. It's time we prioritize health and safety across the city like never before."  
Photo credit: Source.
---