---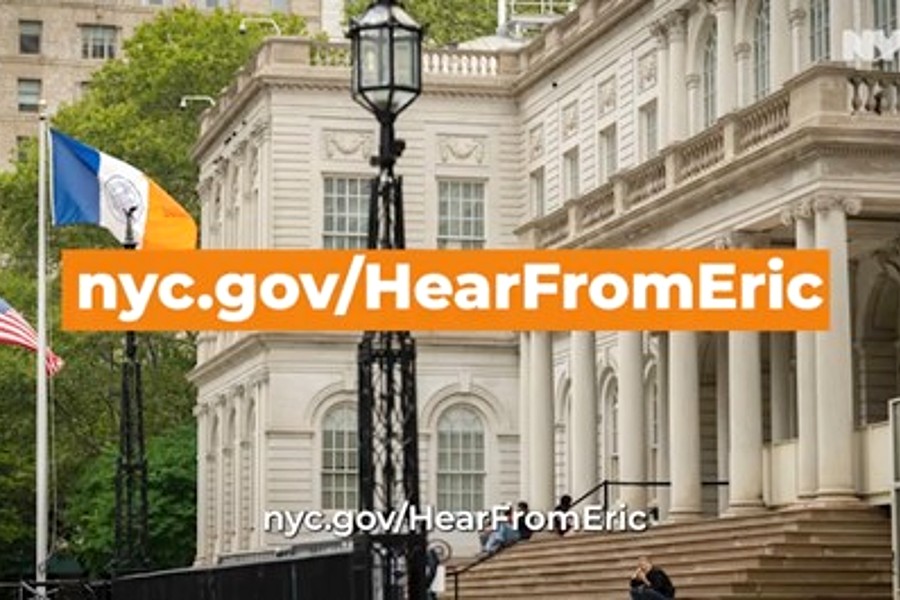 New York City Mayor Eric Adams today announced a new initiative to communicate directly with New Yorkers from Harlem to Hollis.
The initiative will include updates from the administration and services the administration has unlocked for New Yorkers.
Those who sign-up will receive digital communications directly from Mayor Adams with information about new initiatives and policies, local events, and more.
"If we're launching a new program that New Yorkers care about, that can put money in pockets or improve quality of life, I'm going to make sure New Yorkers hear about it directly," said Mayor Adams. "We've accomplished so much in our first year — from expanding the Earned Income Tax Credit to making quality childcare affordable for all New Yorkers and more. But none of those accomplishments mean anything if New Yorkers don't know about them and aren't using them. That changes now."
One of Mayor Adams' key priorities for 2023 is ensuring that New Yorkers can access the services that the administration secured for them in 2022. A select list of some of the administration's 2022 wins for New Yorkers is available online. Notably, Mayor Adams secured $4 billion in funding for child care and significantly increased benefits that single parents and married couples will receive from the Earned Income Tax Credit. The initiative announced today will send information about those initiatives and more directly in New Yorkers' inboxes, making sure that all of the city's eligible residents can take advantage of them.
"Today's announcement is yet another example of Mayor Adams embracing the power of technology to make the city work better for New Yorkers," said Jonathan Salomons, executive director, Mayor's Office of Innovation and Emerging Markets. "We'll use every tool at our disposal to get New Yorkers the information they need about the services they deserve."
"This administration continues to redefine how city government interacts with New Yorkers," said Chief Technology Officer Matthew Fraser. "The Office of Technology and Innovation is proud to support this new channel for Mayor Adams to share critical information, and to continue advancing better ways for New Yorkers to connect with government services and each other."
As part of this initiative, the administration will facilitate a new series of email communications to New Yorkers, specific to their locations and interests.
New Yorkers Can Sign up to Hear From Mayor Adams Online.
---