---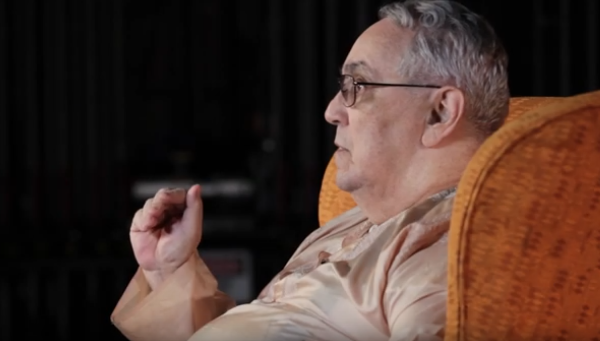 By Larisa Ortiz, Center for Puerto Rican Studies
It is with great sadness that the family of Mario César Romero announces his passing. Mario César passed away on Tuesday, April 14, 2020, in Manhattan, NY.
Mario was born in Manhattan to Maria Luisa and Mario Esteban Romero on January 6, 1942. He graduated from Fordham University, with a degree in Art history, but he also attended the University of Puerto Rico.
An art curator and historian, he was deeply involved in the East Harlem community and a champion of the arts and Puerto Rican artists. He dedicated his life to promoting the history and culture of Puerto Rico in lectures and classes he gave at various universities in New York.
He is survived by his sister, Migdalia Romero, and two nieces, Larisa Ortiz and Susan Romero Anselmi.
The family wishes to extend our sincere thanks to the nurses and medical workers who cared for him and helped him in his last days and months at the Upper East Side Rehabilitation and Nursing Center.
In lieu of flowers, donations may be given to El Museo del Barrio at 1230 fifth avenue. New York.
Take a look at the Centro collection of Mario Cesar Romero here.
Photo credit:  East Harlem Preservation.
---