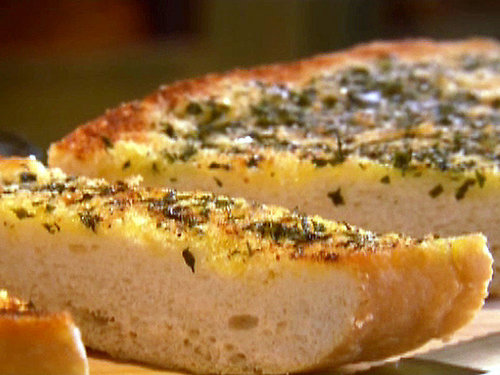 By Marcus Samuelsson
Garlic is one of the most highly regarded home remedies on the planet. This super food has been universally recognized for over 5,000 years for its versatile healing power in Hebrew, Greek, Babylonian, Indian, Roman, Egyptian and Chinese ancient scriptures and biblical texts.From warding off evil (illness) to repelling vampires to combating the plague, garlic is a cure-all food with incredible healing power.
Regular garlic consumption has been shown to:
Enhance Proper Blood Flow
Lower serum cholesterol
Boost Immunity
Aid in Digestion
In addition to numerous health benefits, garlic is also regarded for its delicious sweet and pungent flavor. In almost all cultures around the world, garlic is considered a culinary staple. This makes regular consumption of garlic extremely easy to incorporate into your diet. Whole raw cloves of garlic can also be swallowed to treat many of the conditions mentioned above including colds, flus, candida and food poisoning. Is garlic good for everyone? The answer is no. Garlic is a warming and stimulating food that is not recommended during menopause and should be used in moderation during pregnancy. Too much garlic can also contribute to liver and stomach complications. You should always observe your body's reaction to home remedies and work with your doctor or a holistic health profession if you have any questions. Chopped, minced or whole cloves of garlic can be added to olive oil to create a delicious and medicinal cooking and dressing oil. Add garlic to your taste and store in the refrigerator for up to 1 month. My favorite way to enjoy garlic is roasted. This really highlights its sweeter side and it a great addition to any dish, salad dressing or sauce.
See recipe below. Eat well! Rena Unger – Holistic Nutrition Chef If you would like to reach out to Rena Unger personally please click here.
ingredients:
6 heads of garlic
Extra virgin olive oil
Whole grain bread
Salt
Directions
Preheat oven to 400F.
Cut off 1/4 to 1/2 inch of the top, exposing the cloves.
Liberally cover with olive oil, sprinkle with salt and cover with top of garlic head. Wrap in foil and roast for 30-40 mins.
Allow to cool, remove cloves and mash with olive oil creating a smooth paste. Season to taste with salt.
Serve with whole grain bread.
Marcus 'Joar' Samuelsson is an Ethiopian-born, Swedish-raised chef and restaurateur who lives in Harlem, New York with his wife.
Related Articles