---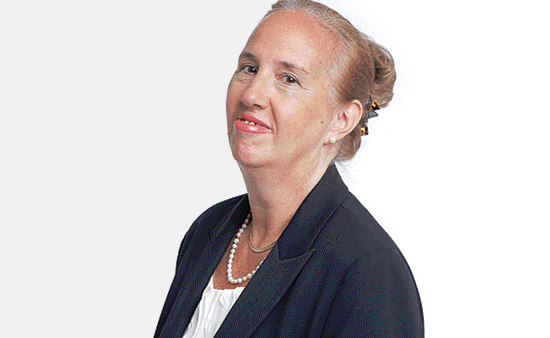 Friends, It's Friday, April 3, 2020.
At press time, the Johns Hopkins COVID case tracker currently shows New York City has 55,597 active cases and 1,584 deaths.
Because I have my phone number at the bottom of these newsletters, I get calls. Boy, do I get calls!
Most recently, I heard from First Robotics, a nonprofit, which wanted to donate 425 goggles that can serve as PPE for health care workers.  I connected them to Metropolitan Hospital in East Harlem and got them delivered today (4/3/2020). I also fielded a call from an Upper West Sider who actually owns a mask-making plant in China, and we got 25,000 masks donated to the NYPD. And I heard from TikTok, the online video company, which donated 50,000 masks in total to Harlem Hospital and Elmhurst Hospital.
I thank all these donors of vitally-needed equipment for reaching out; I was happy to play a small role in getting that equipment where it's needed.
I've called on Governor Cuomo to suspend the annual meetings of the NYC Rent Guidelines Board and simply extend a rent freeze to rent-regulated tenants with lease renewals between October 1, 2020 and September 30, 2021, since the public would not be able to attend any such meeting.
Most of GrowNYC's greenmarkets are still open, and information on relevant schedule changes and closures are available on their website. They're a healthy and hygienic open-air alternative to supermarkets, and GrowNYC has prepared a "Sales Channels Directory" Google spreadsheet showing providers and markets where you can pre-order food for pickup.
If you MUST leave the house, cover your nose and mouth with a scarf or bandanna or other mask alternative (it's essential that we try and preserve actual medical or responder masks for healthcare workers).
As part of the Federal CARES Act, Paycheck Protection Program loan applications open today (4/3) for small businesses who apply. There is $350 billion available to companies and non-profit organizations with fewer than 500 employees. NOTE: the Mayor describes this funding as first-come, first-serve!
The loans become grants if the funds are used for payroll. Effectively, this is a stimulus plan– but banks are administering it, and so naturally there is an application process. Here's a sample Paycheck Protection Program application form that may be helpful in getting you started (PDF). And my staff has taken the flow chart created by the U.S. House Small Business Committee (Chaired by New York's own Nydia Velázquez) and created this web page for clarity on how under-500 organizations can apply.
The U.S. Small Business Administration confirmed on Wednesday that businesses who have already applied for its Economic Injury Disaster Loans MUST REAPPLY using their revamped website: covid19relief.sba.gov/#/.
The free meal service at public schools have expanded service to adults at the 400+ Meal Hubs across the city, and no one will be turned away. The new pickup times are as follows: 7:30 – 11:30 am for families, and 11:30 am – 1:30 pm for adults. You can find your school by texting "FOOD", or "COMIDA" to 877-877.
I mentioned this yesterday, but it bears repeating: tomorrow, April 4, is the deadline to apply for $10,000 grants to help small businesses fill urgent financial gaps, administered by the Local Initiatives Support Corporation (LISC) and funded by Verizon. (LISC is a non profit organization that's provided financing for thousands of affordable housing units and runs economic development programs in low and moderate income neighborhoods.) Applications must be submitted by Saturday, April 4, 2020, at midnight. Here's the link to the application:   https://www.surveymonkey.com/r/LISCSBGrant You'll need your organization's tax ID to begin the application, and eligibility is based on accurate and complete submission (including uploading required documents).  Email verizongrantsinfo@lisc.org for questions or information.
As was announced by the Governor, all non-essential construction has been halted. To help with enforcement, the City's Dept. of Buildings (DOB) has released a live tracker of ALL essential construction sites in New York City. Any construction activity NOT on this map can be reported 24/7 to the NYS PAUSE Enforcement hotline at (833) 789-0470 or through this online form. We're working with DOB to enable the City's 311 system to classify such complaints as well.
Friday's FreshDirect Five Borough Food Drive dropoff was at Vladeck Houses on the Lower East Side, and from there we distributed to Baruch, Laguardia, Riis, Smith, Two Bridges, and Wald buildings. NYCHA's housing staff were a huge help, including Assistant Super Bobby Quinones and his staff, which had their Bobcat trucks carry the pallets to Vladeck. We sorted each pallet for pick up with the help of Police Service Area 4 officers PO Geiry and PO Ferguson. I'm so grateful that FreshDirect and their partners, BoarsHead and Poland Spring, are dropping off these 10-lb boxes of food to a different NYCHA location each weekday. It's great that these companies have stepped up to provide food to families in need.
The New York Blood Center is no longer accepting walk-in customers; instead, you must make an appointment. Use their website's location-search-and-scheduling tool here.
I hope you're finding these newsletters helpful; please forward them to whoever you know who would find them helpful, and have them subscribe to my enews here.  Also, follow my social media accounts on Twitter, Facebook, and/or Instagram.
As ever, feel free to call me with any urgent problems or concerns: (212) 669-8191.
Stay Safe,
---