---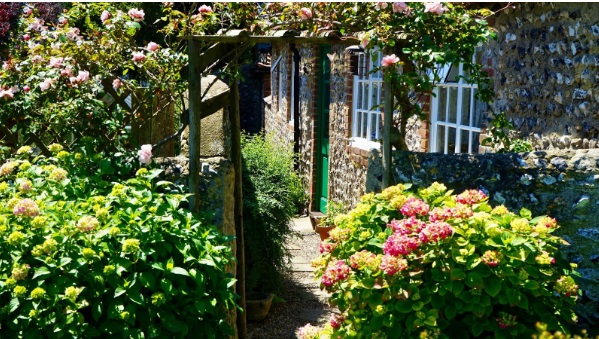 By Bretton Love
It is such a privilege to own a piece of land you can turn into a beautiful yard. It is such a fun project that can greatly add value to your property and is also beneficial to the inhabitants of the house. It is an area that can be turned into an aesthetically pleasing place where you can spend quality time with family and friends. It should also allow you to start a hobby where you can cultivate and grow different kinds of plants.
There are a lot of ways you can do to make your yard extraordinary.
Varied Plants
No yard is ever complete without any patch of greenery. It is easy to fill your yard with different kinds of plants and stack them everywhere without a care. This would still look as natural enough, although it may end up looking very raw and disorganized. To have an extraordinary yard means that you have to make every detail carefully taught off. Choose different kinds of plants, including fruit-bearing trees down to the bushes. Make flower beds with flowering plants of different colors and stack them in a way that they would produce contrasting shades. You should make vertical gardens that would be perfect containers for herbal plants you can use in the kitchen. You can start a very productive hobby right at your lawn. Try to research seasonal plants and at least have one in each area so you have something thriving and blooming no matter what the season is.
Water Source
Completing the elements that can be found in your yard is a water area that can be the focal point of the entire yard. You can always incorporate water fountains which look like the classic ones seen in grand houses from the movies. Another alternative is to have a small pond that sits at the center of the yard and can house different kinds of fishes and turtles. Since you want to include numerous plants, you can add water lilies there to make everything look beautiful and unique. It is always nice to take care of other living things outside the house. You can also build a small aviary around it with some birds that can freely drink and take a bath in our artificial pond or fountain.
Make Room for a Living Space
Having a chance of outdoor living amidst greenery and fresh air is such a relief and it is all the more pleasant when you get to experience this with just a few steps away from your door. Make room for a dining space or cover a part of the lawn with a big umbrella or other shade. Put a couch where you can relax and hang out. Alternatively, you may design the borders you put around plants in such a way that anyone can sit on them comfortably.
Make sure that the overall design and layout of the yard is low maintenance so it will always look inviting without putting so much effort in upkeeping it and cleaning it out. Make picnics possible by creating green patches of land and maintain it by doing the essentials of lawn care to preserve the proper growth of the grass. Have it routinely mowed and green by putting up sprinklers around. It is the secret in avoiding a muddy and unkempt looking lawn. If you have pets, never allow them to relieve themselves in the living spaces and train them not to destroy the plants, furniture, and grass patches you put.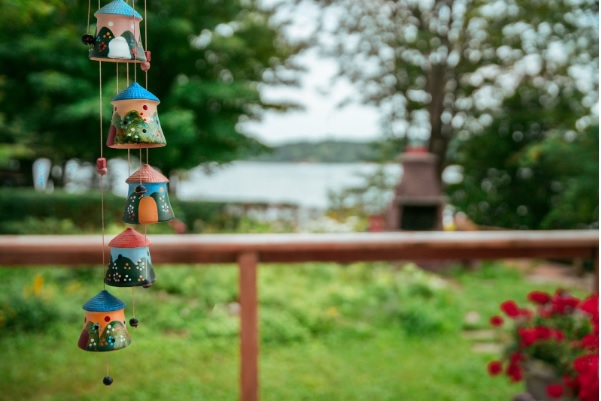 Make it Visible at Night
A beautiful lawn should always be visible and seen even during the night. It can be a venue for your parties and celebrations so make sure you also put good lighting around the area. Make lamp posts at every corner and put some decorative lighting including fairy lights or lawn lights which look picture perfect during night time. Ensure that the materials you use are made for the outdoors and are waterproof as well. Some LED lights can be used in the lawn, and these are great options because they give out a bright light with plenty of color options, but are energy-saving because they don't consume as much as common bulbs. During the cold days, you can have those standing heaters that have their own lights to help you stay warm no matter what the season is.
Other Structures
There's plenty of simple structure you can build in your lawn aside from the mentioned fountains and aviaries. One common addiction people like are fire pits that can be great for barbecue parties or backyard camping. It is also a great area for people to gather and bond with each other. Another is putting up a grilling station, especially if you are frequented by visitors. If your space is wide enough, you may opt to have a pool which children would absolutely love. If not a pool, you can have the place installed with an outdoor sauna for the adults, which would totally boost the awesomeness of your yard. Another structure you can put in the yard is support for hammocks so you can have an additional place to hang out around the yard. If you have pets, you may also put up a shed or a mini house for them so they can have their own place outdoors. You can fully customize this and include lighting and heating, so they may continue to stay outdoors even when winter comes. People with children can also put up a children's corner by putting swings, slides, and even tree houses if you have one in your lawn. 
Your lawn can be an exciting project that surely will yield a beautiful outcome. It should be an area that will put a touch of nature because of the many plants you can adorn it with. You should be able to make the place a lucrative extension of your home by getting creative with the living space and building simple structures that will allow for gatherings with your friends and family, any day of the year.
---