---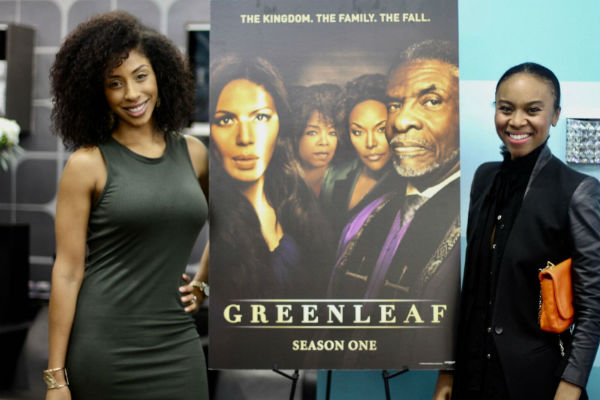 On Monday, December 5, 2016, Lionsgate hosted two celebrations in Los Angeles and Atlanta in honor of season one Blu-Ray/DVD release of the hit show "GREENLEAF."
In Los Angeles, Kimble Hair Studio, hosted the celebration event in partnership with their holiday open house. At both salon locations, guests enjoyed tasty "GREENLEAF," inspired treats, discounted beauty products and salon services.
Some of the VIP's in attendance at the Los Angeles event included; Jasmine Brand (Founder of TheJasmineBrand.com); Andre Fuller ("The Game"); Mahir Fadle (Co-Owner of the Jasmine Brand); Lisa Collins ("LA Focus"); Adrian Anderson ("Trin-i-tee 5:7"); Angell Conwell ("The Young and the Restless") and Brandon Larkins ("Cougar Town").
"GREENLEAF" season one is available on Blu-Ray/DVD December 6, 2016.
Photo credit: Los Angeles 1-11) by Photo Credit: Erin Wesley
---