---
Investing in real estate can be a great way to generate supplementary income. If you are new to the world of real estate, there is so much that you need to learn.
This is especially the case if you have a property that you want to rent. Because venturing into this business has become quite popular, many people are considering hiring third-party services to manage their rental properties. If you are planning on hiring extra help, there are various things that you must consider first. The type of property manager that you hire would reflect your competency level and represent your name in front of your current and prospective tenants. If this is your first time hiring a property manager, you may feel lost and confused as to where you should search, as well as the qualities you should look for. The decision that you make, however, will significantly affect your business' performance. This is why we are here to tell you how you can hire the right property manager for your needs.
Level of Expertise
When you are hiring a property manager to take care of your rental properties, you must always look into their level of experience. It goes without saying that you must hire someone who is familiar with the operations and technicalities of running rental properties. However, this shouldn't be your only metric. You need to look into the type of properties that the manager is used to dealing with. To ensure success, you need to make sure that your hired professional has extensive experience in the type of property that you own. You must keep in mind that residential and commercial tenants encounter different issues and have varying needs and requests. This also applies to office buildings and retail properties; each group of individuals or residents need to be supported differently. If you're looking to give your Net Operating Income a boost, hiring a renting and expense benchmark expert is the way to go. 
Trustworthiness
Trustworthiness is an indispensable quality that you should seek if you're searching for someone to manage your rentals. Renting the properties that you own is very much similar to running your own business. In fact, many people dedicate their focus to the real estate market, turning similar ventures into their full-time jobs. This is why you should select your property manager with the same level of care as you would elect a project manager or hire a CEO. Your property owner should be very trustworthy; ask yourself if you would trust them to live in your home unattended or handle your whole business. 
Cash Flow, Property, and Eviction Protection
When you are a rental owner, there are several things that you need to keep in mind. The problem is that you can never guarantee that your tenants will be able to pay rent. Everyone is prone to encountering unforeseen circumstances; this may hinder their ability to pay on time, and thus affecting your cash flow. You may also run into problems with pet owners. If you have a pet-friendly rental, you are more likely to face property damages. If you come to the conclusion that you might need to evict your tenants, you may end up breaking the bank in the process. According to property managers in Atlanta, this is why you need to ensure that your property manager can provide you with protection in all of these areas. Make sure to research services that offer highly experienced property managers to cover all your needs. Sometimes these services offer a wide array of plans and packages that you can choose from. 
Tenant Screening
Before you hire someone to take care of your properties, you need to evaluate their entire tenant screening process. You need to make sure that they thoroughly check the backgrounds and credit histories of potential renters, and follow through with reference checks. Your property manager must be reputable, credible, professional, and well-established. This can help keep you and your tenants satisfied. 
Communication Abilities
Your chosen property manager must be an excellent communicator. The majority of other skills that they need, such as accounting and solving mathematical equations, can all be learned and developed. However, good communication skills are an innate trait that your chosen property owner must possess. It's the most important thing in any job that requires skillful negotiation, sales operations, and business or owner representation.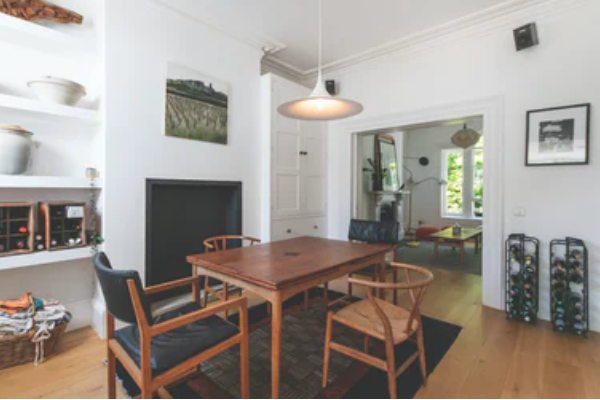 Being a real estate property owner is not an easy job, especially when you're handling various business operations on your own. This is why you may need to hire someone to help you out. We assembled, for your benefit, a few things that you should search for in a successful property manager.
---