---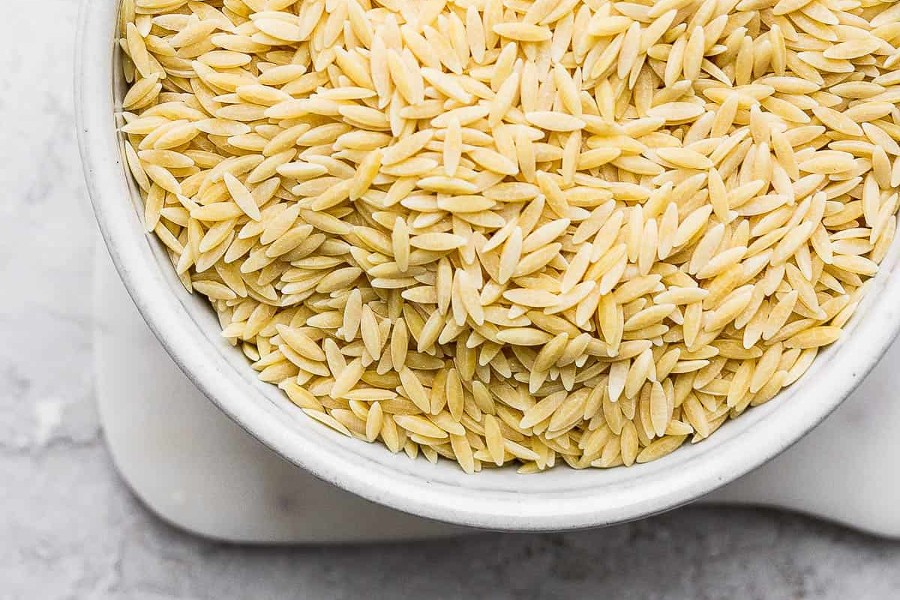 Because of its shape and size, orzo looks a lot like rice, but it is actually a type of pasta.
They are small grains that resemble a grain of rice and can be prepared very quickly. It is ideal for cold pasta dishes but also serves many other culinary discoveries.
Never heard of orzo? Find out everything you need to know about this variety of dried pasta here. Learn what it is, how to prepare it, its uses, and some interesting tips to prepare this food.
What is orzo?
This is a kind of wheat semolina pasta in the shape of a grain of rice. Its grains are elongated and, like other pasta, it can be found as orzo with vegetables, either dry or fresh and both neutral and flavored and colored with spinach, carrots, beets, etc. It is frequently used to provide a very appetizing touch to any recipe, and it is mostly served as a side dish.
Orzo is a popular alternative to rice in many Mediterranean countries and nowadays it is seen more and more in a multitude of dishes of different countries.
How to prepare orzo
The easiest way to prepare it is like most pasta: cook it in salted water. The cooking time is usually indicated on the product packaging, but in general, it can be between 6 and 8 minutes, both in boiling water and broth. It is best to leave it al dente and do not overcook.
You can also fry the orzo first in butter or olive oil, as is done in the Greek orzo recipe with tomatoes. This will give the orzo grains a nutty flavor.
Likewise, it can be cooked in a beef broth well seasoned with salt, soy and other spices, or with fresh tomato sauce. In this way, the grains will absorb all the flavors.
However, there is another cooking technique, which is to toast it previously, dry, with a little oil. Then add the liquid, in a proportion of a little more than half and cook until it is absorbed, as we would do, for example, in a paella.
In case you want to know more details about this product you can visit riceselect.com/product/orzo, where there is relevant information about orzo, what it is, benefits, recipes, and more.
Uses of orzo
It is an ideal pasta for preparing soups, but not exclusively. It is also perfect for salads and to accompany all kinds of meat, chicken and fish stews and even as a base for stuffing onions, peppers, eggplants or zucchini. As it has the shape of a grain of rice and the capacity to absorb water or broth, we encourage you to try it in the form of paella or risotto, keeping an eye on the cooking times so that it does not overcook.
In some Arab countries it is used as if it were couscous since practically the same elaborations can be made with orzo. And there is a drink, known as caffè d'orzo or barley coffee, which does not contain caffeine and is made from roasted and ground orzo grains and is more a type of infusion prepared in the coffee maker.
It is the preferred side dish in many Italian, Greek, Turkish and Arabic dishes. Italians call it risoni, while in the Netherlands and Belgium, it is called Greek pasta.
Cook's tips
For a different flavor, try adding a small, finely chopped onion to the olive oil or butter when it is hot. Let the onion cook until tender, about 5 minutes, and then add the orzo.
During preparation, you can add 2 or 3 cloves of garlic, minced or pressed, to the pan after you put the orzo in and let it brown. Let the garlic heat for about 30 seconds, then continue adding the chicken consommé.
When it is almost cooked you can add frozen peas to the orzo. They are optional but give a nice color contrast. There is no need to defrost them, they will warm up in a minute or two.
---