---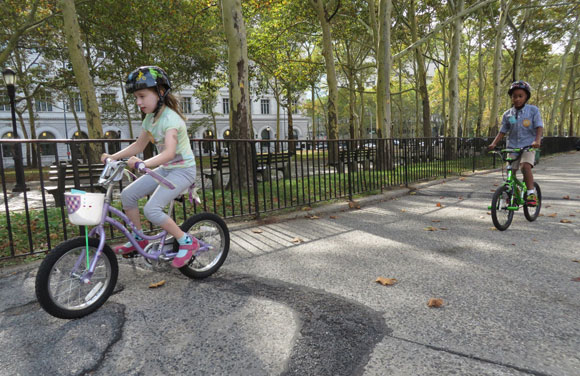 It's Kidical Mass season, and there are two opportunities this weekend for children and adults to participate in group rides.
On Saturday, it's Kidical Mass Uptown. The ride starts at 10 a.m. at Dorrance Brooks Square — 137th Street between St. Nicholas and Edgecombe Avenues — and will head to High Bridge Park for the opening festival of the car-free High Bridge. More details here.
Sunday's ride begins at 9:30 a.m. on the Manhattan side of the Manhattan Bridge, then to the Staten Island Ferry for a tour of notable spots on the island. There will be bike trains headed to the meet-up spot from points in Manhattan and Brooklyn, beginning around 9:00. See the Facebook listing for a schedule.
Kidical Mass rides help young cyclists gain experience.
Source and Photo: Ben Fried.
---