---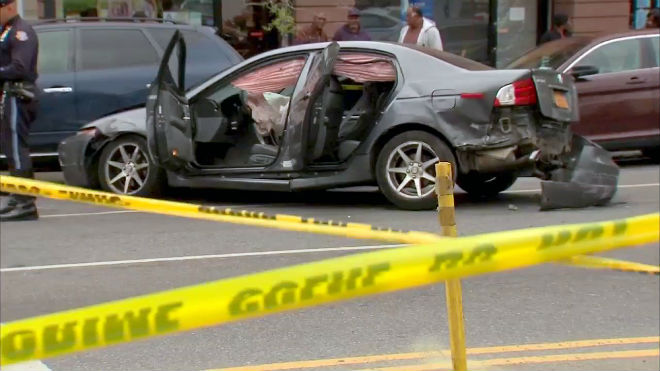 By Bretton Love
A car accident is a frightening and stressful experience, whether it's a large collision or a small bump to the vehicle. All drivers involved are often left in a state of shock and with the addition of adrenaline set in, it's easy to get overwhelmed. Here are the key things to do after a car accident in Orlando, or anywhere.
Stop
As soon as it is safe for you to do so, stop your car. Many people don't realize that this is actually a legal obligation, so even if you don't believe any damage has been done, make sure you stop, turn off the engine and put your hazards on if necessary.
Safety
Safety is always paramount, so make sure you check yourself out for any injuries you or any passengers may have, calling an ambulance immediately if anyone is hurt. For the sake of others' safety, if the road is blocked due to the accident, the police need to be called immediately.
Stay Calm
Try to remember to stay as calm as possible as you are likely to be in shock; take slow and deep breaths to try and comprehend the situation as best as possible. It's important that you don't apologize or admit responsibility for any part of the accident until you've had time to fully grasp what happened- accepting liability may affect your insurance claim.
Police
No matter how big the accident is, the police should be called to record it legally. This is especially important if you believe the other driver to be under the influence of drugs or alcohol, if you think they deliberately hit your car or if they leave the scene of the accident without exchanging any details.
Exchange Details
This can easily be forgotten in the shock following a car accident but is crucial information to obtain. Here are the main details you should try to get-
Names, addresses and numbers
Details of witnesses (and other passengers involved)
Time, date and location of the accident
Insurance details (as many as possible)
Make, model and license plates
If the other driver is driving a company car, or a car they are not registered to, get the information of the person/ company who owns it
Be mindful of foreign lorries or trucks- trailers may have different license plates, so make sure you take note of these
Conditions of the road and weather (and the direction both cars were traveling in)
Some drivers may wish to take photos of the cars and their damage for proof but remember to be vigilant of this with strangers. For example, there's no need for the other driver to take pictures of your ID or license if you've provided this verbally. Never underestimate the risks of identity theft and fraud.
Contact Insurer
Whether you are going to claim or not, it's important to contact your insurance provider as soon as possible after an accident (the other driver may choose to make a claim at a later date). This is ideally done while you're on the scene of the incident so that it's fresh in your mind, although this is not always possible.
---