---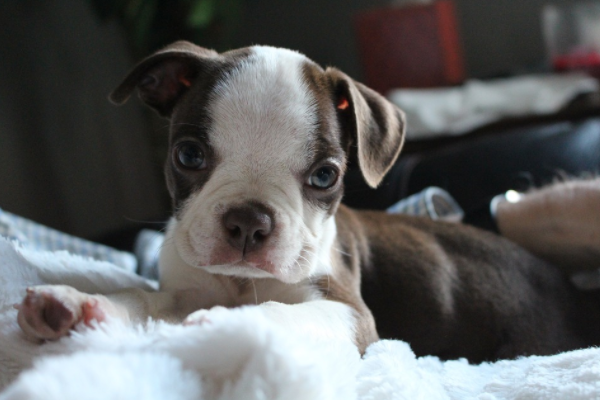 Whether you're adopting your first pet or adding another furry family member to the fold, you're likely aware that owning a pet is a massive responsibility.
Taking your pet to their routine well-visits with the vet, providing them toys to play with, and a comfortable bed is the tip of the iceberg. You may not realize it, but your pet's needs change with the seasons – and they can't hold an umbrella or put on a snowsuit. So, with that in mind, let's look at some important steps you need to take to keep your pet safe and healthy this summer. 
Know Your Breed 
While plenty of people adopt mixed breeds from local shelters, others opt to purchase purebred dogs from reputable breeders. It should go without saying you don't want to support puppy mills or breeders with sketchy backgrounds. You want to know more about your dog's breed than how to say Papillion or the correct Cane Corso pronunciation. Say you adopt an English Bulldog or Pug; learning about brachycephalic breeds and how to care for them is paramount. These types of dogs, in particular, are prone to heat exhaustion in the summer. A Chinese Crested or American Hairless Terrier will need SPF to protect their skin from sun damage or skin cancer in the summer. So, study up on the breed of dog you are getting for summer-specific needs. 
All The Water Bowls 
Just like you, your dog is likely to be spending more time outdoors in the summer, and just like you, your dog will need to hydrate more often than in the cooler months. Make sure you not only have their water where you keep it inside your home, but a bowl outdoors is essential too. If you're taking your dog hiking, to the beach, or on any other outdoor adventures away from home, plan ahead and bring a portable water bottle and water to fill it. 
Made In The Shade
While it's illegal in many states to chain your dog up outside, in others, it's not. Since it's ultimately up to you as the pet owner in states where it's legal to chain, you may decide on some days to do so. If this is the case, make sure your dog has plenty of shade it can retreat to when the sun is shining. A dog bed with an awning under a tree is a great spot. Show your outdoor dog some extra love by including a plastic wading pool they can cool off in when they want. While it's best to ultimately fence in your dog and ditch the chain, keep your dog cool and comfortable with the necessities mentioned earlier if you're on a budget and saving for your fence.
Eat Fresh & Seasonally 
There are plenty of foods on the "do not feed" list for dogs, and they're worth educating yourself on. Even indoor and outdoor plants and flowers can pose a risk if your dog is curious about them enough to eat them. While dark chocolate, Macadamia nuts, and Xylitol pose the most serious threats to your dog, you can take advantage of the seasonal abundance of summer for special treats for your pup. Dogs are carnivores, and the bulk of their diet should be meat, but they love making a treat of summer veggies like blueberries, cucumbers, cantaloupe, oranges, peaches, and even pineapple! Next time you and your family have a picnic, get Fido in on the action; they'll be just as happy as you are!
Vehicle Safety 
In the same way, you would never leave a baby or child in a hot car; you cannot leave your dog in the car while you're running errands. Plenty of people take their dogs along with them on their day-to-day activities, but leaving them in your vehicle is a hard no in the summertime, even if you're just "popping in." Cars heat up quickly in the summertime, even with the windows cracked. If you're headed somewhere that your pup can't come, it's best to leave them at home, where they'll stay safe. 
Having a pet, for most people, is just as joy-filled as having a child. That's why it's so important to care for your pet as you would any other family member. Keep your furry friends safe this summer by following the above guidelines for a healthy and happy season. 
---