---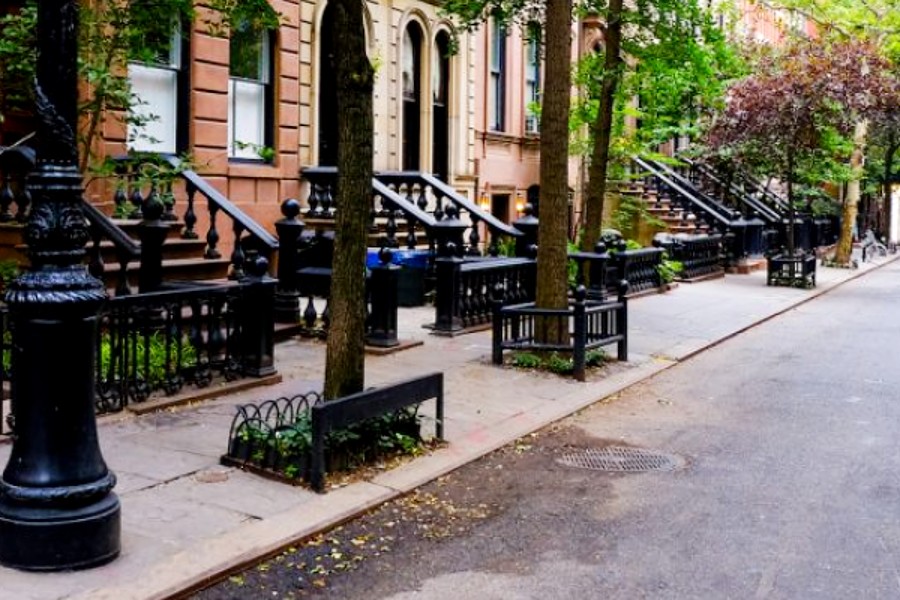 By Mark Levine
I am tremendously excited to announce the opening of the 2023 Manhattan Community Board application period. 
Applications are now open through 5 pm on March 17, 2023. Current members who wish to serve another term must reapply.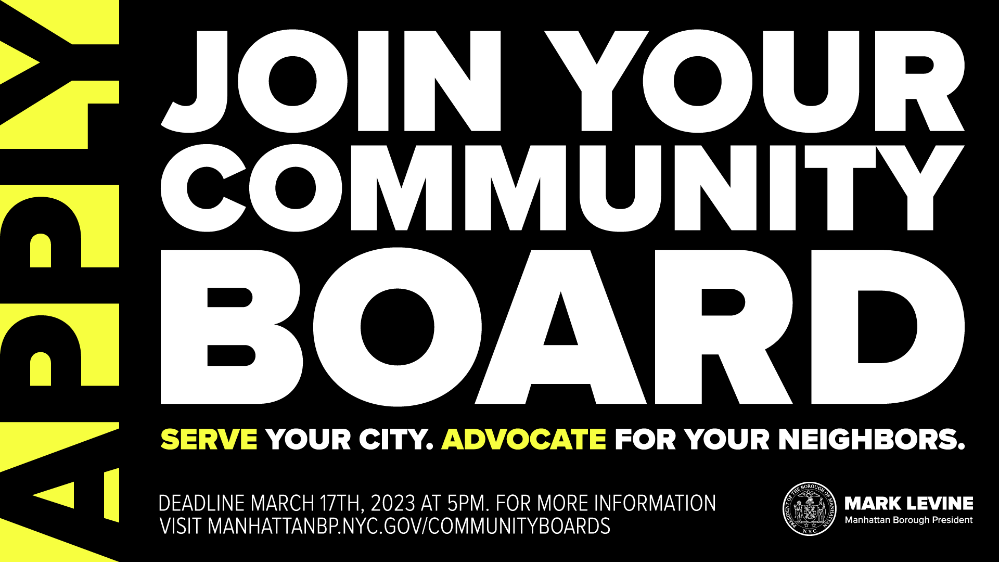 As Borough President, one of my City Charter-mandated responsibilities is appointing members to the borough's 12 Community Boards each year.
Community Boards provide Manhattanites with an opportunity to participate in local democracy and decision-making, helping to shape the future of the borough as we navigate a range of challenges and opportunities.
Community Boards touch every aspect of life in NYC, from parks, sanitation, and education, to land use, health, and more. While Community Boards are independent, my office relies on them to be the voice of local concerns and keep their finger on the pulse of community issues.
One of my top priorities is ensuring that our Community Boards represent the diversity and beauty of the neighborhoods they speak for. I'm committed to ensuring that our boards lift up the lived experience and concerns of Manhattanites who have long been underrepresented and whose voices have not been adequately heard.
Community Board members must live, work, or have an otherwise significant interest in the neighborhoods served by the community district, and be New York City resident. In addition, we look for applicants with histories of community involvement, expertise, skill sets, and attendance at Board meetings and who can commit to a two-year term.
I served on Community Board 12 for many years, and it gave me a deep appreciation for my neighbors and how everyday community members can influence local government.
I strongly urge anyone who has the desire to get involved in the well-being of your community to apply.
---