---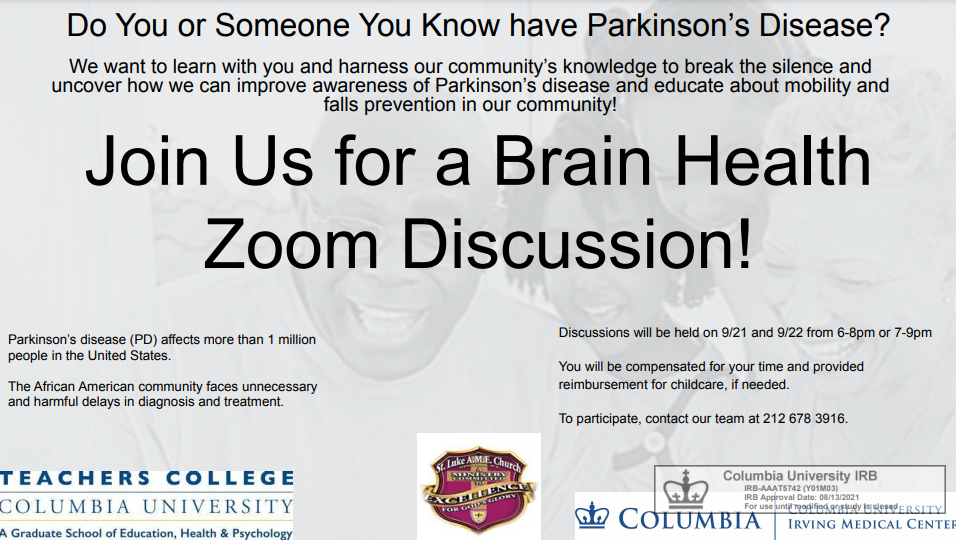 Parkinson's disease (PD) affects more than 1 million people in the United States.The African American community faces unnecessary and harmful delays in diagnosis and treatment.
DO YOU OR SOMEONE YOU KNOW HAVE PARKINSON'S DISEASE?
Join us for a BRAIN HEALTH ZOOM DISCUSSION
We want to learn with you and harness our community's knowledge to break the silence and uncover
how we can improve awareness of Parkinson's disease and educate about mobility and falls prevention
in our community!
To participate, contact our team at 212-678-3916.
YOU WILL BE COMPENSATED FOR YOUR TIME AND PROVIDED REIMBURSEMENT FOR CHILDCARE, IF NEEDED.
---