---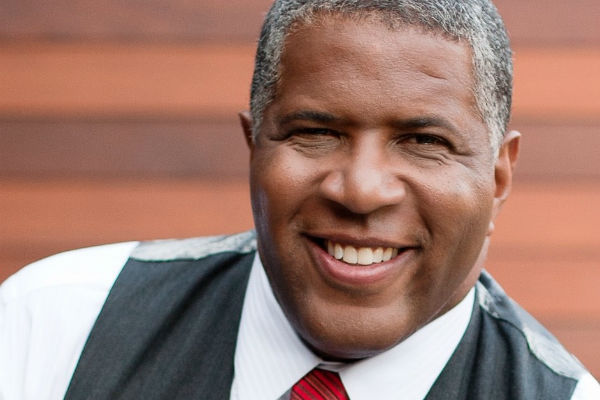 At Harlem World Magazine our main goal is to help our readers live their best life and style in Harlem and around the world,
one way of doing that is by helping others who are less fortunate, that's why we love the recipients of the Carnegie Medal of Philanthropy.
Today, the international family of Carnegie institutions named the 10th class of Carnegie Medal of Philanthropy recipients on Monday during a solemn event marking the 100th anniversary of the death of Andrew Carnegie. The announcement was made at Carnegie's ancestral home in Dunfermline, Scotland. Carnegie remains one of the most influential philanthropists in history, having established more than 20 institutions which continue their founder's mission to achieve "real and permanent good in this world."
The nine medalists embody the spirit of giving set forth by Andrew Carnegie, each having had a significant and lasting impact on a particular field, nation, or the international community. Among the most charitable and visionary philanthropists in the world, the medalists' generosity has influenced a wide range of issues, including education, the environment, scientific research, arts and culture, healthcare, and technology.
The honorees are:
Anne G. Earhart U.S.A., The Marisla Foundation
Mellody Hobson and George Lucas U.S.A., George Lucas Family Foundation
Marie-Josée and Henry R. Kravis U.S.A., The Marie-Josée and Henry R. Kravis Foundation
Morton L. Mandel U.S.A., Jack, Joseph, and Morton Mandel Foundation
Robert F. Smith U.S.A., Fund II Foundation
Dr. Leonard Tow U.S.A., The Tow Foundation
Sir Ian Wood KT GBE, Scotland, U.K., The Wood Foundation
"My great-grandfather's most enduring legacy is his belief that mankind could always go onwards and upwards to achieve greater things, greater nobility, to benefit humanity," said William Thomson, CBE, honorary chair of the Carnegie Medal of Philanthropy selection committee. "It's our responsibility to plant the seeds today that will grow for the betterment of society well into the future. As Andrew Carnegie said, 'To try to make the world in some way better than you found it is to have a noble motive in life.'"
"Andrew Carnegie, our founder, believed that 'the man who dies thus rich dies disgraced,'" said Vartan Gregorian, president of Carnegie Corporation of New York and chairman of the selection committee. "He had a revolutionary vision of giving away his fortune, not as charity, but through investments in people that have the potential to achieve lasting change. As we commemorate the centenary of his death, Carnegie's legacy can be seen not only through the impact of his own giving, but also in the new generation of philanthropists who embody and carry on his philanthropic vision."
Established in 2001, the Carnegie Medal of Philanthropy is awarded every two years. The 22 Carnegie institutions in the U.S. and Europe nominate candidates, and a selection committee representing seven of those institutions choose the medalists.
Related: Black Gives Back's Tracey Webb Talks Philanthropy On The Danny Tisdale Show.
The recipients of the 2019 Carnegie Medal of Philanthropy will be honored on Wednesday, October 16, 2019, at The New York Public Library during an invitation-only ceremony. The event will be hosted by Carnegie Corporation of New York, and Judy Woodruff, anchor and managing editor of the PBS NewsHour, will serve as master of ceremonies.
The Medal Selection Committee includes:
William Thomson CBE, Honorary Chair Former Chair and Honorary President, Carnegie United Kingdom Trust, and great-grandson of Andrew Carnegie
Vartan Gregorian, Chairman President, Carnegie Corporation of New York
Erik de Baedts General Director, Carnegie Foundation – Peace Palace, Netherlands
William J. Burns President, Carnegie Endowment for International Peace, Washington, D.C.
Mary Frances Cooper President and Director, Carnegie Library of Pittsburgh
Eric D. Isaacs President, Carnegie Institution for Science, Washington, D.C.
Andy Walker Secretary and Treasurer, Carnegie Trust for the Universities of Scotland
Past recipients of the Carnegie Medal of Philanthropy:
2017: Mei Hing Chak, Marguerite and H. F. (Gerry) Lenfest, Azim Premji, Julian Robertson, Jeff Skoll, Kristine McDivitt Tompkins, Shelby White, and Sir James D. Wolfensohn
2015: Paul G. Allen, Charles F. Feeney, Hanne and Jeremy Grantham, the Haas Family, Jon M. Huntsman, Sr., Irwin and Joan Jacobs, brothers Robert B. Menschel and Richard L. Menschel, and David M. Rubenstein
2013: Sir Tom Hunter, Her Highness Sheikha Moza bint Nasser, Marilyn and James Simons, the Wolfson Family, and Dmitry Zimin
2011: The Crown Family, the Danforth Family, Fiona and Stanley Druckenmiller, Li Ka-shing, Fred Kavli, the Lauder Family (Evelyn and Leonard Lauder, Jo Carole and Ronald Lauder), Pamela and Pierre Omidyar, the Pew Family, and the Pritzker Family
2009: Michael Bloomberg, the Koç Family, Betty and Gordon Moore, and Joan and Sanford Weill
2007: Eli Broad, the Heinz Family, the Mellon Family, and the Tata Family
2005: His Highness the Aga Khan, the Cadbury Family, Sir Tom Farmer, Agnes Gund, the Hewlett Family, and the Packard Family
2003: Kazuo Inamori and the Sainsbury Family
2001: Leonore and Walter Annenberg, Brooke Astor, Irene Diamond, the Gates Family, the Rockefeller Family, George Soros, and Ted Turner
To learn more about the Carnegie Medal of Philanthropy (including current and past honorees), the Carnegie family of institutions, and our founder Andrew Carnegie, please visit our website at MedalofPhilanthropy.org, and follow us on Twitter @CarnegieMedal #CMoP.
Photo credit: Robert F. Smith.
---