---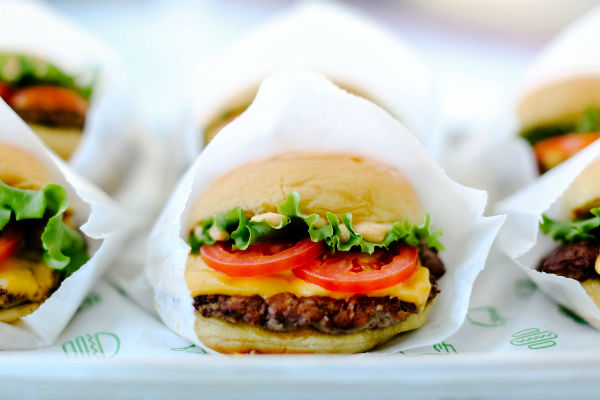 Shake Shack, the NYC-based burger chain will open its doors on the corner of West 125th Street and Fifth Avenue on Tuesday, December 18, 2018.
For the early birds, the first 100 lucky customers will receive free hot chocolate and Shake Shack merchandise.
Shake Shack's 3,754-square-foot Harlem restaurant will feature an outdoor patio with seating as well as indoor seating, a company spokesperson said. The restaurant's decor includes murals created by Harlem students through a partnership with the group Creative Art Works. The mural reflects "how Harlem's culturally diverse community creatively expresses itself through hairstyles," said a Shake Shack press release.
Dishes and drinks from neighborhood small businesses Lady Lexis Sweets and Harlem Brewing Company will also be featured on the new Shake Shack's menu. Customers will be able to order snickerdoodle cookies from Lady Lexis Sweets and craft beers from the Harlem Brewing Company. Other New York City-based breweries such as The Bronx Brewery and Brooklyn Brewery will also be featured on the menu.
Shake Shack will donate 25 percent of its opening day sales and 5 percent of sales from the "Pie Oh My" concrete to local nonprofit Harlem Grown.
The restaurant is in the process of hiring additional full-time and part-time employees. Job seekers with no previous experience can find listings on Shake Shack's website.
Photo credit: Shake Shack
---