---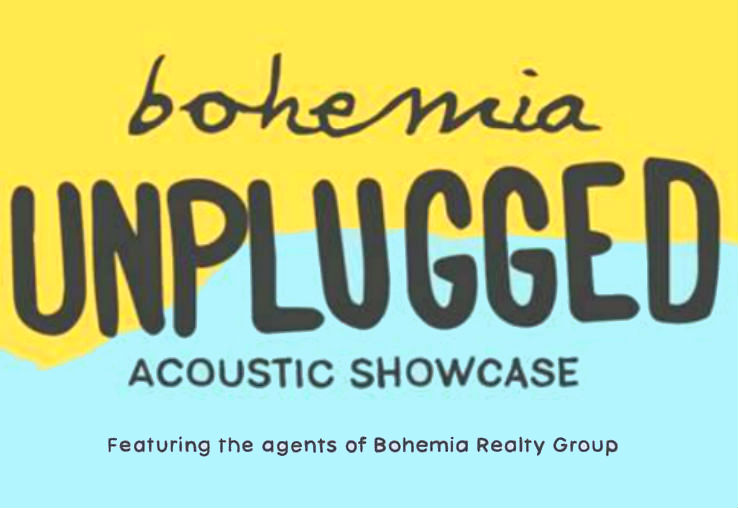 A group of professional entertainers, who are also brokers and agents at Bohemia Realty Group, will be performing Bohemia Unplugged! Led by Shanna Sharp, one of the owners of the club, as well as Bohemia's Head of Training, it is one of many performances featuring members of the Harlem-based boutique brokerage, which is known for actively promoting dual careers in real estate and the performing arts.
"We are planning a relaxed evening with individual acoustic acts performing a mix of original and arranged covers," says Mrs. Sharp. "Last spring, several of our agents who have performed on Broadway were featured in cabaret act at the Laurie Beechman Theatre for a fundraising event and it went so well, we decided to keep the momentum going and this time feature more of the talented singer/songwriters and recording artists at our firm."
In October, some Bohemia agents took their act on the road again with a "Piano Bar Pop-up" in The Green Room at New World Stage on West 50th Street. On December 10th, the group will perform at the Duplex in the West Village.
Adds Sarah Saltzberg, Bohemia Realty's Co-founding Principal, "We believe in dual careers that fulfill both entrepreneurial and artistic dreams. Nearly 70 percent of our agents are professional performers and artists, so early on we devised ways to help each other out."
Ms. Saltzberg, who is a Tony award-winning actress and playwright is considered an industry disruptor who works concurrently in theatre and real estate and encourages her agents to do the same. Her most recent work, "Getting' the Band Back Together," had its Broadway run last summer.
The agents performing at The Mess Hall include Mrs. Sharp, Tim Oriani, Wesley Miller, Christine McNeal, Michael Bakensen, Jordan Silver, Kelly Higgins and Don Burroughs. There is no cover charge and the night will feature drink specials by the sponsor Heavenly Hill Distillers.
Mess Hall – Harlem, 2194 Frederick Douglass Blvd, New York, New York,  www.messhallharlem.com, 646-692-3098.
---