---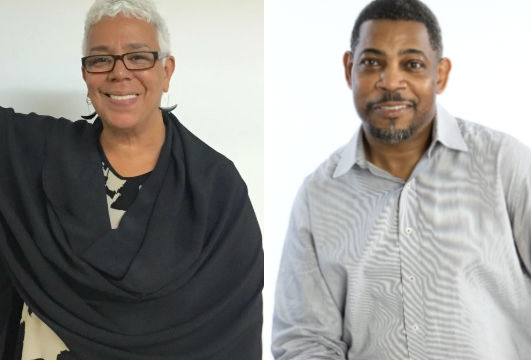 Listen to leaders, legends and trailblazers Janet Rodriguez and Henry A. Smith talk So Harlem Holiday Shop, the renaissance of artisanal culture in Harlem and more with host Danny Tisdale, on The Danny Tisdale Show.
Janet Rodriguez, SoHarlem, goal is to sustain a collective of designers by providing space and supportive services along with a platform for sharing their expertise by training community members in garment construction providing potential apprenticeships in the fashion industry. Since SoHarlem's inception, we have experimented and explored a range of cultural industry opportunities. Many creative entrepreneurs SoHarlem has assisted have established their own cottage industries. Today, in response to the needs expressed by the creative community, the Cultural Industries Incubator focuses on developing micro businesses related to the fashion industry.
Henry A. Smith was born and raised in Harlem, New York , Mr. Smith earned a Bachelor of Arts from the Fashion Institute of Technology (FIT), and certification in Ladies and Men Tailoring.  Smith also worked at FIT's Apparel Production Management Department. During the 1990s, Smith relocated to Atlanta, Georgia where he established and managed a custom tailoring shop for 17 years.  Among his clients were Dan Reeves of the Atlanta Falcons and Dwight Eubanks of Real Housewives of Atlanta. Smith is a protégé & beneficiary of the vast expertise of the late Marion William Anderson, Sr. At sixteen he learned of Mr. Anderson from a fellow Mount Hermon Baptist Church Congregant, Lillian Hardison, who had nominated Smith for Anderson's tailoring program and offered to cover his full tuition.
http://themanhenryhouseoftailoring.com
Listen to the conversation below:

All on this week's edition of The Danny Tisdale Show; the Saturday morning radio show hosted by businessman, award-winning visual artist, educator, and former Harlem Community Board member Danny Tisdale.
Check out more great Harlem World Podcast interviews on our Buzzsprout channel, itunes and download them wherever you get your podcasts.
Please share.
---