---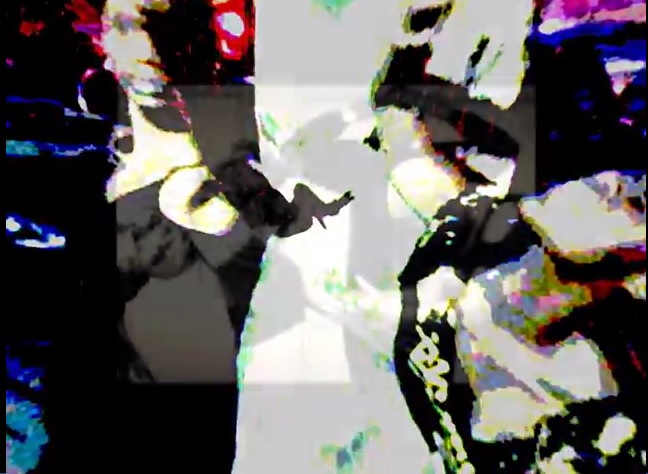 Unveiled Unlocked has a collective of creative members including Poets, Visual Artists, Designers, Writers and Theatrical Performers. In the best and worst times the Arts is a vehicle for DRIVING change into our community.
It can be the one force around delicate and even horrific experiences that makes it okay to evolve towards new perspectives leaving theones not serving us well behind.
"It's Just Human" is a multidisciplinary project created by Aleathia Brown Founder/CEO of Unveiled Unlocked Ms. Brown is a Visual Artist with close to 3decades as a professional Artist under her belt. Calling on collaborative efforts from her Collective Aleathia offers layers of messages with the core on LOVE & SHAME reminding the viewing audience IT'S JUST HUMAN!"Its Just Human" this project has a universal message…we turn up the VOLUME on Love and BREAK the silence of shame so we can move towards being Fully present provoking global communities to activate their inner and outer beauty beyond the aesthetic allure!
The beauty layered in our spiritual, emotional, intellectual and cultural being has a further reach and deeper richness.
Shame causing emotional paralysis incarcerating the human spirit is too often suppressed within people. We hold onto ideas like dark secrets, thus hiding only derails our fullest potential of Joy, Love, Dreams, Healthy Living…
Eluheim & BE, Monique, Iyapiphany & Blis are the featured Poets in dialogue poetically, spiritually, politically, relationship-wise each pairing of Male & Female Spoken Word Artist has written works under this Love & Shame theme reflecting their individual perspectives, experiences, challenges and observations. Monique is the voice between the poets speakingto the audience in plea reminding US how to care for these 2 emotions relating to one another
Image Theatre is improv meets social justice provoking democracy among the people. The Theater of the Oppressed, established in the early 1970s by Brazilian director and Workers&Party (PT) activist Augusto Boal, is a participatory theater that fosters democratic and cooperative forms of interaction among participants Augusto Boal went beyond the stage and organized performances with the Arena troupe in the streets, factories, unions, churcheswhere they could reach the people of the favelas or slums of Rio.
Unveiled Unlocked uses Boal&s theatrical exercise & completing the image" because it allows our message to push further the ideas and experiences that silence has on our spirit and psyche. We all have a voice as HUMAN BEINGS sometimes unprepared by others verbal & visual assaults leaving us vulnerable and emotionally paralyzed. This art form turns the mirror of truth on ourselves and gifts back the varied layers of human beings as a colorfilling tapestry.
On stage through movement choreographed by our Creative Director Aixa Kendrick the Bare Head Beauties & Bare Head Brothers will move in proximity to the "Tree Woman" reacting and responding to the poets verses as well to the musical soundscapes  of housemusic, contemporary jazz, negro spirituals layered and woven. The tree represents Wisdom, comfort, layers of time coiled, Breath as it gives off oxygen and flourishing branches that shelter us from the rays of the sun, also its roots deeply planted in the earth…On stage Tyrone Birkett blows onto his saxaphone tunes inspired from negro spirituals blending contemporary jazz…all the while echoes reciting, vocalizing "IT'S JUST HUMAN" by Edgar Torres ending with our Copper newest Body Painted Burlap Winged Butterfly Bare Head Woman walking out…
Please join us for the presentation as we invite change!
Itinerary for Project: Its Just Human
Stage Performance
Harlem Week 2015
5 poets staged front perform the Love/Shame Poem in a dialogue presentation the fifth speaking to the audience in plea pointing Love/Shame
Tree Woman planted center stage in stationary subtle movents
The Bare Head Beauties & Bare Head Brothers will move in proximity to the "Tree Woman" reacting and responding to the poets verses as well to the musical soundscapes
The musicans Edgar Torres playing conga, Tyrone Birkett playing saxaphoneover tracks or Live Band. The soundscapes of housemusic, contemporary jazz, negro spirituals layered and woven throughout program
3 live mannequin painted in Gold, Silver, Copper will move periodically on mini platforms moving with narratives by Aleathia about the Healing properties of metals
Bare Head Models male/female trickle out between "Treewoman, Live mannequin, during narratives of healing properties of metal with narrativesof the fashion designers creations influenced also by the metal properties
Digital LOVE/SHAME Phone Booth will be installed and monitored by some of the Bare Head Team of Unveiled Unlocked and a tech person will be on location.
1-3 festival goers will get small body/head/face painted before stepping into booth at designated times throughout the day
Body Painting by Evan Bishop & Aleathia Brown will take place once every hr. with 1-3 invited participants
The public is invited to video tape themselves inside the phone booth with a few selected questions/comments about Love ; Shame and then given a few minutes to share their story
all videos will post on the unveiled unlocked social media to provoke continued dialogue weaving the HUMAN quilt for project &its just human"
 Note: this project will be a multidisciplinary exhibition at the Dwyer Culture Center Fall 2015 Harlem NY. The stage performed Its Just Human project will be both Harlem & Brooklyn (BAM Cafe, Brooklyn Museum projections).
Related Articles
---