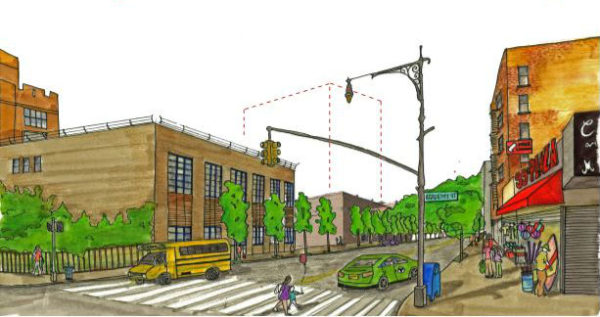 Ydanis Rodriguez would like to let you know about a great opportunity to mold the future for our treasured Inwood Library. NYC HPD and the New York Public Library have announced their plans to redevelop and modernize the Inwood Library, while at the same time adding desperately needed affordable housing in a rare 100% affordable project. Thanks to a $5 million contribution from the Robin Hood Foundation, this project will support multiple community goals and you get to help guide the process!
The Visioning Workshops will take place on:
Wednesday, January 25th, 2017
Saturday, January 28th, 2017
Tuesday, January 31st, 2017
Rep. Rodriguez is co-sponsoring visioning workshops with the City at the Inwood Library, where residents can sit with City housing department and library staff to think about what this project will entail. Whether it's more classroom or technology space in the library; programming for students, adults and seniors; or size, scope and affordability levels for the housing, join the discussion to make your voice heard.
The event will also be co-sponsored by Manhattan Borough President Gale Brewer, Assemblywoman Carmen De La Rosa, Senator Marisol Alcantara, Congressman Adriano Espaillat, and Manhattan Community Board 12. We hope you can join us at one of the visioning sessions (a third one added thanks to community input at CB12), and let the city know about how best to achieve the goals of improved library amenities and affordable housing.
Related Articles