---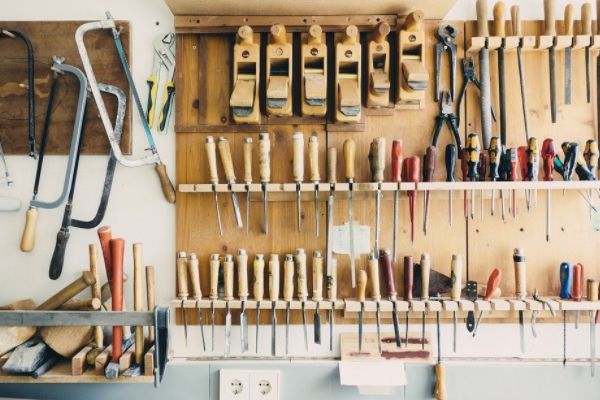 Despite the fact that many people have garages in their homes, they often go unused. 
A garage can be a great place to store items you don't want cluttering up your home, but if it's not well-organized and maintained it can become a space best avoided. The truth is that a little bit of work goes a long way in transforming an old neglected garage into something more livable and practical for all sorts of purposes. With just six key investments, anyone can turn their garage from eyesore to essential storage space with ease!
1. Get some shelving
Shelves are one of the most important things you need for any kind of organized living space, and there are plenty of options out there depending on what you're looking for and how much you're willing to spend. If your garage is currently pretty empty, metal shelving units are a great inexpensive option that can be stacked or wall mounted as necessary. Pegboard-style units with hooks and other storage options also allow you to use the walls as additional garage storage space, keeping everything off the floor. Wood shelves can add an attractive look if they come in a stain or paint finish that matches your other furniture and decor, but just make sure it's properly sealed so that no moisture gets absorbed into the wood which could support mold growth.
2. Equip it with some lighting
Lighting is important for safety purposes and for adding functionality to any space in the home, and garages need it just as much as the rest of the house. While it's nice to have overhead lights in a garage, they are often not necessary since one wall will likely have windows so try installing some small, bright halogen or fluorescent work lights instead. You can even use these as main lighting sources if you mount them over your workbench so that you always have an additional light source when working on cars or other items in the garage.
3. Invest in some heavy-duty storage bins
Storage bins offer the best way to stay organized and free up space all at once, which is something just about everyone needs whether it's for their home or business. These large plastic containers with hinged lids are great because they can be moved easily and stacked just like shelving units. You can use them to store seasonal items like holiday decorations and lawn and garden supplies, as well as various household goods and tools. Label your bins so you know what's inside and where it goes for easy find-it access when you need something later.
4. Go with a workbench
If there is going to be any room in the garage that people will actually use on a regular basis, then a workbench is essential. Whether you're working on cars or bikes, doing repairs around the house, or even taking up a new hobby like woodworking, having an organized place to go for all of your tools is going to make things much easier for everyone involved. There are many different types of workbenches available these days including fold-up models that are great for apartment living but don't forget to keep toolboxes on hand as well since they can provide additional storage space with quick access. 
5. Install some cabinetry
Cabinets and other storage solutions can add a nice look to any garage while also providing options for organizing all of the miscellaneous items that typically pile up in garages over time. This is even more important if you store your car inside and need places to put things like bikes and yard equipment, not to mention tools and other automotive supplies. You can use various types of cabinets for this purpose including smaller wall-mounted style units with drawers or open-faced designs depending on how much space you have available.
6. Upgrade your power outlets
It's easy to underestimate just how important it is to have good lighting, ventilation, heat/AC, and proper electric wiring when it comes to making a garage more livable, but doing so can make a big difference. It's always best to consult with an electrician to get an idea of how many outlets you should have and what wattage the wiring should be for safety purposes, but there are also some other tips that can help get things up and running. First off, making sure everything is labeled properly will go far in avoiding any confusion when it comes to turning on or off switches or lighting units. You can use different types of tape depending on the application including adhesive plastic labels that work well for touch lights and wall units.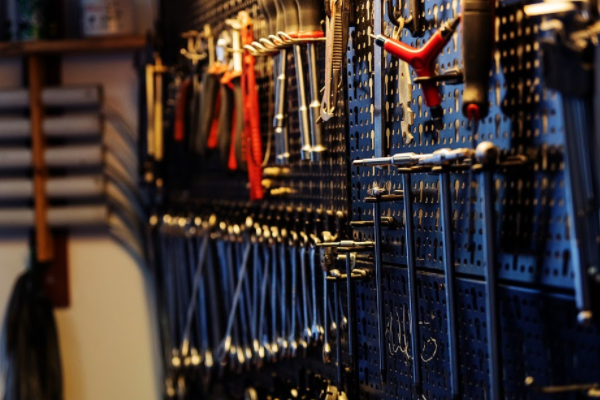 In the end, you don't need to be a carpenter or electrician to transform your garage into a more livable space. All it takes is six simple investments and some time spent organizing things so that they work for you instead of against you. Let us know which of these investment ideas caught your eye and we can provide further information on how best to get started with each one!
---