---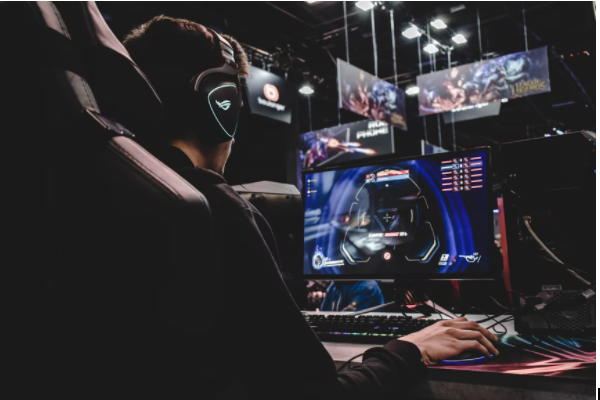 Gamers come in all shapes and sizes. And they're not just the stereotypical teenage boys who live at home playing video games for hours on end.
In fact, there are gamers of all ages, genders, nationalities and backgrounds. They include people from every walk of life – from doctors to actors to politicians to musicians – who find gaming an enjoyable way to spend their free time. Gaming is also a booming industry with an ever-growing following that generates billions of dollars annually worldwide! The best part about this thriving culture is that it doesn't discriminate against any one person or group; anyone can be a gamer!
Today's gamers come from a variety of social and economic backgrounds. The League of Legends player base, for example, is made up of mostly people over the age of 25 who have jobs and families. But there are also hobby games that play video games as a main source of entertainment. These players typically fall between 17 to 34 years old and spend an average of six hours or more playing games each week.
eSports Tournaments
In addition to being a popular way to pass the time, online gaming has now become so competitive that there are eSports tournaments. These tournaments consist of players from around the globe who participate in competitions for prize money and other awards. You can even place free bets on them, just like any other sporting tournament. The major championships have been known to bring in hundreds of thousands – even millions – of viewers from all over the world. You control a character in a virtual environment where each player must complete objectives in order to win a round or match. These objectives include killing an opponent, completing a task faster than the competition, or beating the challenges set forth by the game itself.
Gaming isn't just about playing your favorite games anymore. It's actually quite social too! In fact, some studies have shown that gamers are more likely to have a larger social circle and make friends online while they play. For some, it can actually be an escape from the loneliness. And with the prevalence of live streaming today, you're likely to find other people who enjoy playing your favorite games too!
You Can Earn Extra Cash Streaming Your Gameplay
People have actually been streaming their video games online for many years now. But with so many people doing it today, it's become a popular activity that generates millions of viewers per month on Twitch and YouTube alone. In fact, some professional gamers have more than two million people watching them play their games on YouTube or Twitch.
The best part about streaming your gameplay is that anyone can do it, even if you're not a professional gamer. And the best things about it are that gamers can make money doing it and there are many success stories of average joes who have gone from living paycheck to paycheck to becoming millionaires by capturing their audiences with amazing gameplay.You Can Play Games as Your Profession
Not only that, but the video game industry is actively recruiting new players every day. With so many opportunities available to people who like gaming, it's becoming increasingly popular among young people who are looking for jobs and careers after graduating from high school or college. For example, there are several colleges in the United States that teach students how to become professional gamers.
Of course, video games aren't just for people who are looking for careers in gaming or online entertainment. Millions of people all over the world play video games as a hobby too – whether it's on their phone, tablet or computer –  and view it as a fun, challenging way to spend their free time.
Some people have become so popular on Twitch or YouTube that they make a living solely from the money they receive from their viewers. And this is made possible because anyone who has a decent enough internet connection can watch gamers play their favorite games online for free.
So if you've been thinking about making extra cash from playing your favorite PC or console games, then all you need to do is invest in a gaming-quality computer or video game console, find a high-speed internet connection, and start streaming! You could be earning hundreds, if not thousands of dollars per month in no time at all!
Is It Safe?
Although the video game industry is becoming more and more popular by the day, there are some people who have many negative things to say about it. You may be wondering if all this online gaming really is safe for kids and adults alike or whether or not playing video games, in general, can actually improve one's health in any way. The answer may surprise you:
Playing certain video games can actually increase a person's physical and mental wellbeing. And it doesn't matter whether that person is an adult or child because both groups of people can benefit from playing them as well! For example, gamers who play fighting games like Street Fighter, Mortal Kombat, and Tekken build up their hand-eye coordination as they overcome challenges during gameplay.
People who are interested in racing games, like Mario Kart on the Nintendo Wii, exercise their fingers by using the controller to hold, press, and move it around constantly. And people who play simulation games will improve their problem-solving skills because they need to figure out how to complete certain objectives. They may have to build civilizations from scratch or learn how to survive after a natural disaster happens. So playing these types of games can not only be challenging but fun too!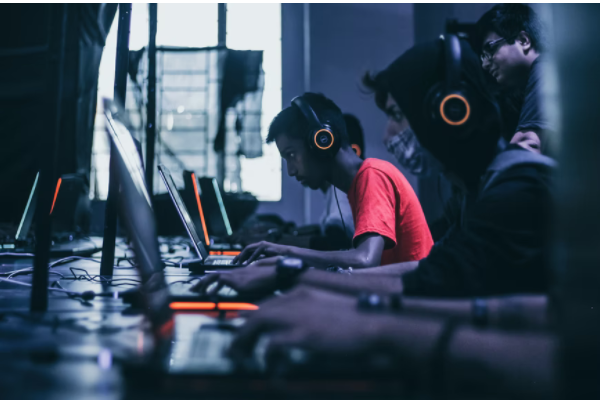 Online gaming is a booming industry with a very large and diverse following. From the games themselves to the types of players involved, there's plenty you need to know about this fascinating world! In this article, we discussed how online gaming is becoming more popular by the day with college programs teaching people how to become professional gamers. We also explored whether or not it was safe for adults and children alike as well as discussed some health benefits that come from playing video games in general.
---