---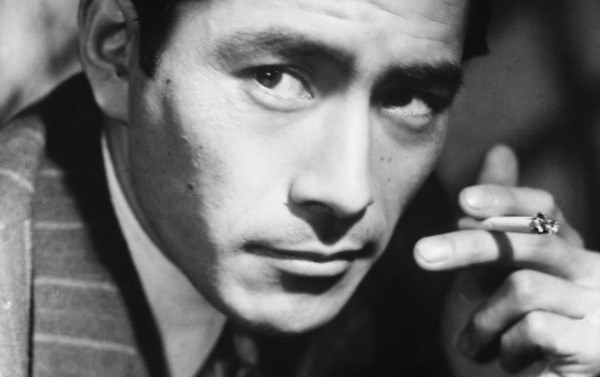 Nearly 20 years after his death, like John Shaft in Harlem, Toshiro Mifune remains a true giant of sexploitive, aggressive, and macho world cinema.
He made 16 remarkable films with director Akira Kurosawa, including Rashomon, Seven Samurai and Yojimbo, and together they shook the film world, inspiring not only The Magnificent Seven and Clint Eastwood's breakthrough movie, A Fistful of Dollars, but also George Lucas' Star Wars.
Mifune: The Last Samurai, the new feature-length documentary by Academy Award-winning filmmaker Steven Okazaki, explores the evolution of the samurai film; Mifune's childhood and World War II experience; his accidental entry into the movies; and dynamic but sometimes turbulent collaboration with Kurosawa.
Mifune – wry, charismatic and deadly — was the first non-white action star. "A lot of people try to imitate Mifune, especially when they're playing strong and silent," says Steven Spielberg, " but nobody can. He was unique in all the world."
Includes Interviews with Steven Spielberg, Martin Scorsese, Teruyo Nogami (Kurosawa's longtime script supervisor), Kyoko Kagawa (Red Beard), Yoshio Tsuchiya (Seven Samurai), Takeshi Kato (Throne Of Blood), Yoko Tsukasa (Yojimbo), and many more, and narrated by Keanu Reeves.
Opening Friday, November 25th, 2016
New York's IFC Center, 323 6th Ave, New York, New York 10014, 212-924-7771, www.ifccenter.com/
No related posts found...
---