---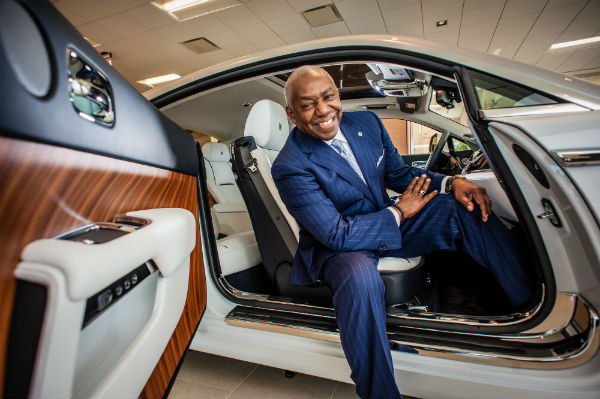 Sterling Motor Cars makes history by becoming the first African-American owned Lamborghini and McLaren franchises.  In true Harlem style these recent acquisitions rank Sterling Motor Cars number one among high-end luxury vehicle retailers in the region.
These acquisitions represent a historical event in the high-end vehicle retail market. There are only thirty-one Lamborghini dealerships in Northern America. McLaren Sterling.
Both the Lamborghini and McLaren manufacturer approvals are awarded to only the highest qualifying dealers. These two new franchises join Thomas A. Moorehead's well-established BMW, Rolls-Royce, Mini and Harley-Davidson brands.  
We are truly now the number one high-end luxury car retailer in the Maryland, DC, Virginia, Delaware and Southern Pennsylvania Region.. -.said Thomas A. Moorehead, President and CEO, Sterling Motor Cars.
Sterling Motor Cars, established in 2002, matches sport and luxury vehicle enthusiasts to new and preowned brands in over 115,000 square feet of state-of-the-art showrooms.  With locations in Sterling, Virginia, and Fort Washington and Oxon Hill, Maryland, Sterling Motor Cars is the leading provider of luxury cars in the Washington Metropolitan Area, as well as in Delaware and Southern Pennsylvania.  Luxury brands include BMW of Sterling, Lamborghini Sterling, McLaren Sterling,Rolls Royce Motor Cars Sterling, Mini of Sterling, Harley-Davidson Washington, DC and Harley Davidson National Harbor.  Sterling Motor Cars is one of the premier dealerships in the United States offering both on site and online buying experiences for their discerning customers.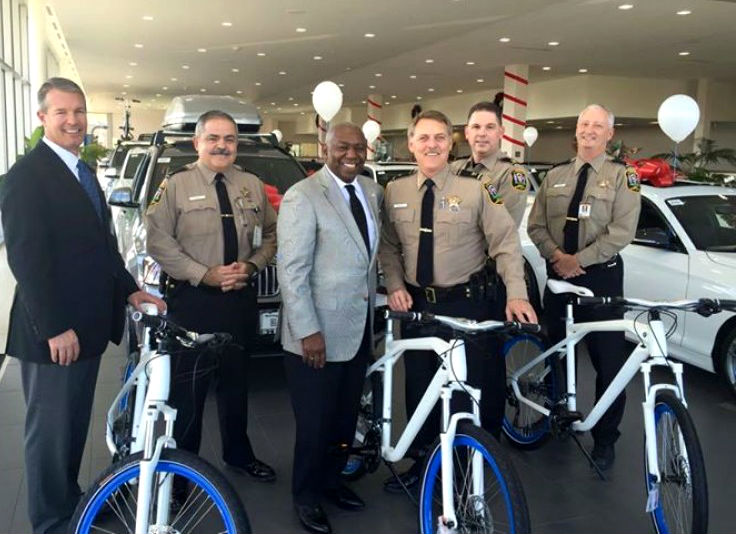 In addition to being the largest luxury car retailer in the region, Sterling Motor Cars is committed to the community; they are known for their generosity of "giving back." The Joyce and Thomas Moorehead Foundation was established in 2004, with a focus on higher education, and has given nearly $400,000.00 in scholarship and emergency relief to well-deserving high school students.  Good financial citizenship is very important to the Mooreheads. Because of his own humble beginnings in Monroe, Louisiana, Mr. Moorehead has created this foundation to inspire low income students to attain their highest dreams. "This is what it's all about, bringing other people up and giving something back," states Thomas Moorehead.
For more about Sterling Lamborghini and Sterling McLaren visit www.sterlingMotorCars.com. 
Photo credit: 1) Thomas Moorehead Rolls World Ultra Luxury from .Tri-State Memphis. 2) Loudoun County Sheriff's Office Receives Bicycle Donation – Ashburn, VA Patch.
---