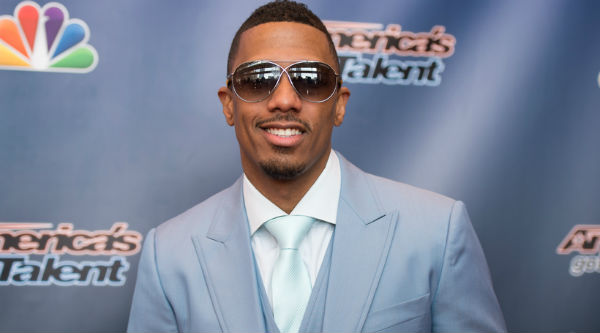 Fifth Harmony, DNCE with lead singer Joe Jonas, Flo Rida, Tori Kelly, and Nickelodeon's live-action stars join host Nick Cannon and this year's four honorees for 2015 Nickelodeon HALO Awards at Pier 36 in New York City on Saturday, Nov. 14..
During the show, Justin Bieber will be honored with the first-ever HALO Hall of Fame Award, an honor given to a celebrity who helps and leads others by making the world a better place. He is receiving the award in recognition of his outstanding charitable work with Make-A-Wish® and Pencils of Promise. WALK THE MOON's taped performance from Universal Orlando Resort will also be presented at the live event.
The star-studded musical event will be taped to air as an hour-long concert special premiering Sunday, Nov. 29, at 7 p.m. (ET/PT) across Nickelodeon, TeenNick, Nicktoons, TV Land, CMT, Nick.com and the Nick App.
Now in its seventh year, Nickelodeon HALO Awards is an annual awards show that recognizes real-life kids that are doing extraordinary things in their communities and "Helping and Leading Others" (HALO). In addition to being awarded a grant for their organization and scholarship funds, each HALO Award honoree is given an once-in-a-lifetime opportunity to meet and connect with celebrities that share their same passion for service.
NICK CANNON, host/creator/executive producer
FIFTH HARMONY, performer
DNCE WITH JOE JONAS, performer
FLO RIDA, performer
TORI KELLY, performer
HALO HONOREES: Ethan Cruikshank, Riley Gantt, Joshua Williams, Ruchita Zaparde
CAST MEMBERS FROM NICKELODEON SERIES, participant
INSTANT MOM: SYDNEY PARK
BELLA AND THE BULLDOGS: BREC BASSINGER, COY STEWART
100 THINGS TO DO BEFORE HIGH SCHOOL: ISABELA MONER
EVERY WITCH WAY: RAHART ADAMS
MAKE IT POP: MEGAN LEE, ERIKA THAM, LOURIZA TRONCO, DALE WHIBLEY
TALIA IN THE KITCHEN: MARIA QUEZADA, LIAM OBERGFOLL, ELLIS ANN JACKSON,
JOSHUA HOFFMAN, GAIL SOLTYS
WITS ACADEMY: DANIELA NIEVES
Saturday, Nov. 14, 2015, 3:30 PM (ET) Arrivals Begin
PIER 36, 299 South Street, New York, NY 10002,
No related posts found...
---