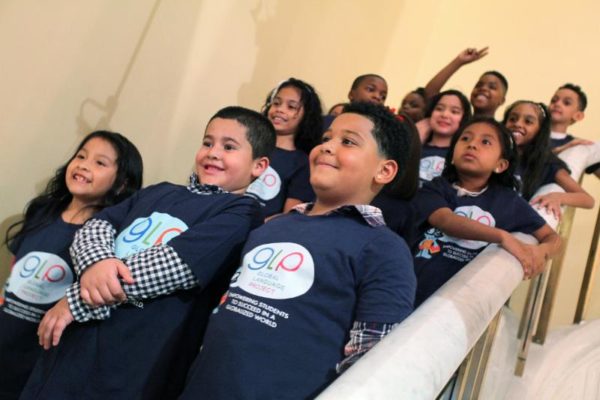 Global Language Project will host its annual My Dream Speaks Benefit Reception on Thursday, May 4th, 2017 at the beautiful Rubin Museum of Art. This event highlights and supports GLP's mission of providing K-12 public school teachers with the training and materials they need to ensure their students have the world language and cultural competency skills to succeed in the global economy.
My Dream Speaks provides an opportunity to celebrate GLP's work of improving the lives of underserved students by expanding access to world language education. 
This fiscal year, GLP has doubled the number of teachers trained to 300, impacting the lives of 45,000 students in New York and throughout the tri-state area, with a focus on languages ranging from Arabic to Italian. In the coming three years, according to Elisabeth Shovers, GLP's executive director, the nine-year-old not-for-profit intends to establish itself as a leader in world language training resources. To do this, says Shovers, GLP will continue to grow its teacher outreach, increase its curricular materials production, and ensure that even more students have access to the language education they need to succeed.
Teachers around the area heartily endorse the training and learning materials. Wendy, a NYC Mandarin teacher says, "GLP's teacher training programs are very engaging and really expand the vision of a language teacher. This program helped me learn how to develop and teach language in a meaningful way for my students."
Says Theresa, a NYC world language supervisor, "My teachers and I decided, based on this wonderful program, that we are going to revise our curriculum to make it more cohesive and comprehensive so that it develops better for our students."
One GLP volunteer shared, "I've been involved with GLP since 2013 because I strongly relate to their mission of equipping underprivileged students with new skills that can help them be successful in the future. These skills span not only language, but also cultural awareness."
At the May 4th, 2017 event, GLP will present Global Icon Awards to two outstanding honorees that have made substantial contributions to the educational outcomes of young learners, individuals who understand the need to ready the next generation to compete in the globalized world. These honorees are:
Dr. Michael H. Levine on behalf of Sesame Workshop, Founding Executive Director of the Joan Ganz Cooney Center at Sesame Workshop CJ Kettler on behalf of Houghton Mifflin Harcourt, Executive Vice President, Chief of Consumer Brands and Strategy at Houghton Mifflin Harcourt
My Dream Speaks Event Details:
Thursday, May 4th, 2017 from 6:30pm to 9:30pm
The Rubin Museum of Art, 150 W 17th Street, New York, NY 10011
No related posts found...
---