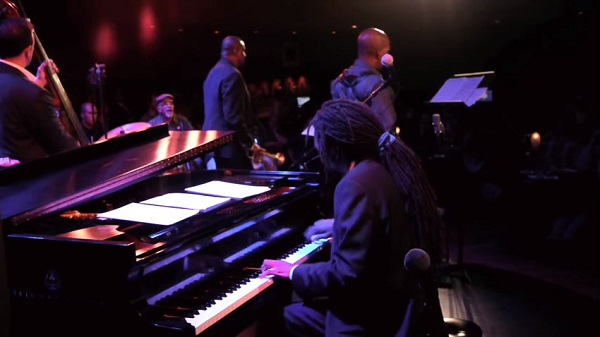 It's the incredible Cuban pianist Elio Villafrannca and the Jass Syncopators live at Dizzy's Sunday Stomp At Congo Square at Lincoln Center in New York, New York.
The video perpetrates sounds of Cuba, Africa, Haiti, Na Leans, Harlem, The Jungle in Germany, you name it:
A great set featuring:
Elio Villafranca on piano
Sean Jones on tp.
Greg Tardy on Ssax
Gregg August on Bass
Willie Jones III on Drums
Pleneros de la 21
Via Youtube
No related posts found...