---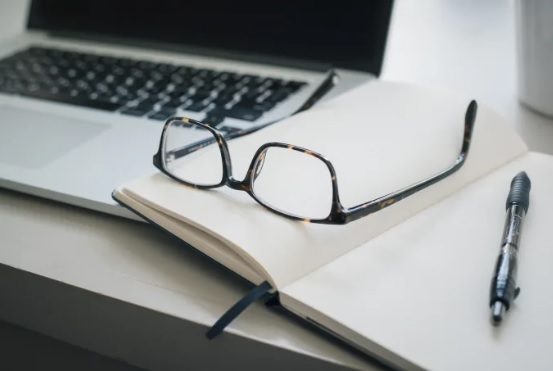 If you want to write great essays, you should know one thing – few students have a talent for writing.
More often than not, effective writing is a product of lifelong learning. In other words, you need to practice a lot before you can produce a perfect piece of academic writing. They say the best essay is written on a topic that is of interest to you. In reality, you can make any subject interesting to your audience if you use your skills and align the contents of your paper with the needs of your readers. Still, whether it is your interest or the interest of your audience that drives the writing, you still need to be original and provide a custom essay when you are asked. For this, there are a few things to remember about writing essays.
Outline Is Important
Outline aims to sketch in the sequence of ideas to be included in your paper. To make it even more helpful, you can simply mention the points that you want to include to support your arguments. Once you finish developing an outline for your paper, you will have to start writing. Yet, with a good outline, the process will be smooth and quite straightforward.
Essay Begins with an Introduction
You should never underestimate the importance of a strong introduction. A good introduction is eye-catching as it serves an attention-getter that convinces your readers to read the entire paper. The first sentence can and should be strong enough to keep the audience in. Write something unusual or provocative. However, never use offensive language and never say anything that can cause a backlash. At the end of the introduction, you will include a one-sentence thesis statement. Yet, keep all sentences short and informative. 
Follow Typical Essay Structure
While you set the background for your paper in your introduction and state the main argument in your thesis statement, the main body should logically develop the topic you present, discuss or argue. Usually, you will present the main idea of your essay in your thesis statement. . Once you state it, the rest of your paper will defend the position you choose in your thesis or elaborate more on an issue. What is important in the main body is to include evidence and examples to illustrate the main point to your audience. 
Writing a paper is not summarizing the material you have found in relation to your topic. It is rather bringing together, integrating and incorporating all materials in a way that would create a smooth logical discussion. Use evidence and explain its meaning to your reader. Be critical and tell your readers why certain evidence is more important and relevant than the rest.
Vocabulary to Support Your Essay Structure

Appropriate vocabulary is a critical success factor in essay writing. Since your task is to develop an argument and persuade the readers, the wording of your work can predetermine your success as a writer. You do not need to use sophisticated words. The secret is in being simple; the simpler you are, the more compelling you sound. Anyone should understand what you are saying. Otherwise, your paper might look as a senseless combination of complex words that can have little impact, if any, on your audience. 
Quality Is More Important than Quantity

Do not exceed the required page count. Try to fit everything you want to say in a few meaningful paragraphs. The less you write, the more focused will be your writing, which is better for understanding your work. Length limitations will teach you how to single out the most valuable information and how to organize your essay to make it compelling and reader-friendly. 
Sometimes, even 5 pages can be too much for some topics. Space-filling is not the best way to develop a strong argument. Do not dilute the focus and limit your paper to something that matters. Do not look for a reason – follow the requirements, and you will become a perfect writer in a blink of an eye. If you have doubts – create an outline, and you will manage to fit in even with the toughest requirements. 
Do Not Forget About Creativity
With the tips above, even the least experienced essay writer can write a great paper. Still, you need to stand out among others. You need to showcase your uniqueness and ability to be yourself. If you have a unique insight into the topic – do not hesitate to share it with others. 
Edit, Edit, Edit
No one is perfect enough to write a brilliant essay from the first attempt. The first is always a draft, and you should take it as that. It may sound harsh and difficult, but you should be ruthless when editing your own work. Be a critic. Be open with yourself. Admit your failures and weaknesses. Step forward to correct your mistakes. This is the only way for you to win your audience. Sometimes, editing a text is much harder than writing the first draft. At other times, you will spend days trying to make things perfect. However, you should never be afraid of difficulties. Ultimately, you can always ask for help!  
Writing is impossible without editing. You should edit your work plenty of times before it is ready for submission. Clean it up. Make it look tiny and logical. Convince your readers that you do have a talent and ability for writing great texts. You can do it!
Writing a Conclusion
In almost every essay, introductions and conclusions are the most difficult parts. They should be eye-catching, and not every student can accomplish the task. When working on the concluding sentences, restate the thesis using your words. Do not include anything radically new, except in cases when it is required by your tutor. Leave some space for elaboration and thinking. Let your readers ask questions and look for answers. They should know that the conclusion is a new beginning, which should facilitate their transition to a new discussion of relevant topics. You may also want to provide recommendations for future research and changes in practice. 
With a well-developed conclusion, you also showcase a perfect understanding of the subject. You encourage readers to continue their analysis of the issue. You create a provocative environment, which motivates and directs future research in this field.
Now, you should remember one important thing – every piece of writing is also a source of learning. You become a better writer with each new piece written for your audience. Use the tips above and other examples available from credible sources to refine your essay writing skills. Take it as an opportunity for growth. Be ready to excel in something new and inspiring! It is your chance to improve your writing and academic results!

---