---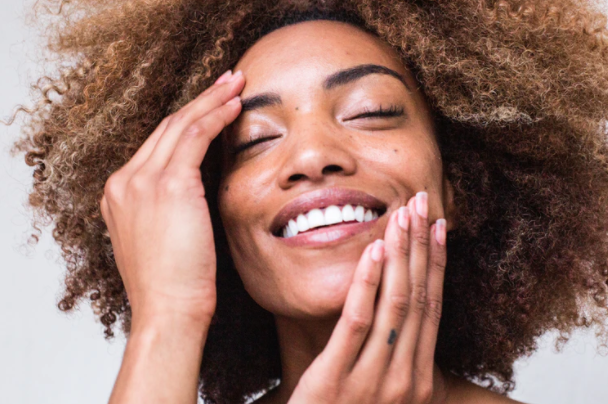 As winter approaches, many of us will be dreading the return of dry hands, chapped lips, and flaky skin. There is no shortage of beauty products claiming to be the solution to these problems, but how do you know whether they're going to be any good? Here are some tips on what to choose and what to avoid in terms of skincare this winter.
Avoid long hot showers (sorry!)
Let's not kid ourselves here: hot showers feel amazing on a cold winter day. The bad news, however, is that hot showers tend to exacerbate the typical winter issue of dry skin. This doesn't mean that you have to condemn yourself to ice-cold showers, though: dermatologist Dr. Nazanin Saedi suggests using lukewarm rather than steaming-hot water and limiting your shower time to no more than five minutes. That way, you'll be helping to conserve water too!
Exfoliate, don't dehydrate
Exfoliating can feel really good whatever your skin type—dry, oily, or combination. What many people don't know is that common ways of exfoliating, such as aggressive scrubbing with a loofah or with a scrub cream, can actually cause the same symptoms as dry skin. A way around this problem is to use a liquid exfoliator, which is a blend of substances designed to unclog your pores while also hydrating and soothing the skin. It might not feel like an exfoliator, but it will have the same benefits with none of the disadvantages.
Brush your scalp
As the part of our skin that is usually covered by hair, the scalp is too often forgotten in both skincare and haircare routines, but it can become really flaky and itchy in the winter months. To solve this issue, hairstylists recommend brushing or massaging your scalp before you wash your hair to remove any flaky skin and bring your natural hair oils to the surface, which will also help if you have dry hair. A popular choice for scalp-brushing, especially for people with fine hair, is a boar bristle brush, which helps redistribute scalp oils and has the advantage—if you choose one with a wooden handle—of being entirely plastic-free.
Use a rich cream on your hands
Hand cream is probably one of the most commonly thought of winter skincare solutions. Not all hand creams, however, are created equal! While you might want to stay clear of heavier creams when it comes to your face, especially if you have oily or combination skin, your hands and feet will really benefit from being lathered in fat-rich creams and body butters such as coconut oil, shea butter, cocoa butter or avocado oil. The product you choose doesn't have to be labeled 'hand cream': it's often cheaper to buy a big tub of generically named 'body butter' or 'moisturizing cream' than a small tube of hand cream, and bigger containers make it easier to use the same cream on the rest of your body too. Having said that, you can also keep a travel-size container in your bag for moisturizing on the go.
---