---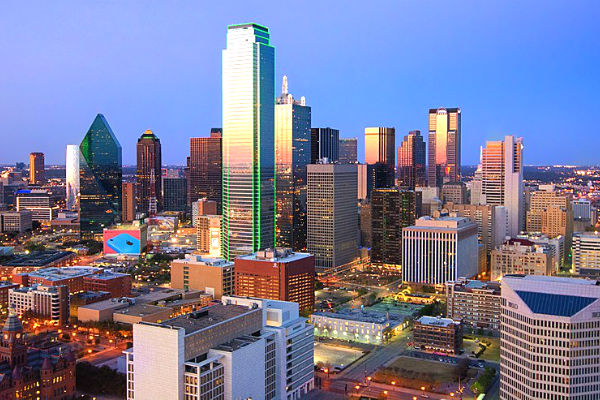 By Bretton Love
If you are looking for an exciting city filled with opportunity, then moving to Dallas is a good choice. But, before you make the big move, you should know a few things about the Big D.
You're sure to like what you see, as the Dallas-Fort Worth area (affectionately called DFW) has attracted more new residents than the other metropolitan areas around the United States in the last few years.
The Big City
Dallas is a big city, and not just because it only trails in population behind New York, Chicago, and Los Angeles but, because it encompasses over 340 square miles, consider that the island of Manhattan is slightly less than 23 square miles and San Francisco occupies less than 50 square miles. Chicago has just over 230 square miles. Dallas is big.
The Benefits of Dallas
When you move to Dallas, you get to experience the benefits of living in a big city. These benefits separate Dallas from other communities of this size.
Schools
Dallas has some of the best public, private, and charter schools in the country. There are over 700 schools in Dallas, with half of them supporting K-12 education. Dallas is also home to some outstanding colleges and universities, like the University of Dallas, Southern Methodist University, and Texas Christian University.
Public Transportation
While Dallas is better known as a city for cars, public transportation is on the rise. Dallas has a long light-rail system called DART. It includes bus routes and light rail trails. Residents can also use the Trinity Railway Express to get from Dallas to Fort Worth, with several stops in between. One of the best parts of Dallas is the vintage trolley system – the M-Line – that runs through the Uptown neighborhood.
Professional Athletics
Dallas is all about sports. Yes, there are great high school and college sports to watch, but Dallas is the home of the Cowboys and AT&T Stadium in Arlington seats for 80,000 of your closest Cowboy fans. If you're more of a baseball person, you can also go to Arlington to watch the Rangers play in the brand new Globe Life Field. Dallas is also home to the NBA Mavericks, the MLS FC Dallas, and the NHL Stars.
Cost of Living
As with most big cities, the cost of living is higher than the cost in smaller towns. But, Dallas is lower when compared to other large cities like Chicago, Los Angeles, and New York. Dallas isn't even in the top 10. And while the housing costs are increasing, they are still less expensive than those in nearby Austin. It just might be the perfect time to get into Dallas before costs too high.
Job Market
The job market in Dallas is one of the top reasons why people are flocking to North Texas. Many Fortune 500 companies have their headquarters or a substantial presence in Dallas. The energy industry plays a major role in the job market, and tech companies and medical companies are on the rise.
Fun Things to Do
Dallas is loaded with fun things to do. There are professional sports happening in every season. But there is so much more to do in Dallas. There are museums all over Dallas, as well as great parks and recreational areas. Dallas is home to the Reunion Tower, which has a quick ride to the top for iconic views and tasty restaurants. There is also a plethora of shopping and dining to satisfy all styles and tastes.
Tips on Moving to Dallas
If you are looking for an affordable way to move to Dallas, there are several ways to reduce your costs. One is to find someone to share an apartment or home with you. The other is to look around for houses in different areas of the city. Many people commute back and forth to work if you cannot afford a spot near your place of employment.
If you have a family, you should consider the schools you want your kids to attend. Public schools are popular, but some are better than others. You should look closely at the school ratings before you decide where to live in Dallas.
How to Hire a Reliable Moving Company
You should not move to Dallas on your own. A reliable long-distance moving company can make the job less stressful. It's a good idea to hire a mover that knows Dallas, and has verifiable credentials for the drivers who will be taking care of your personal belongings. They should have a DOT number that you can research.
Reliable moving companies will be able to share reviews and complaints. They also should not require movers to pay a large deposit upfront; you should expect to pay a deposit – but it shouldn't be shockingly high. There is nothing wrong with getting estimates from a few reliable moving companies before you make your final decision.
---