---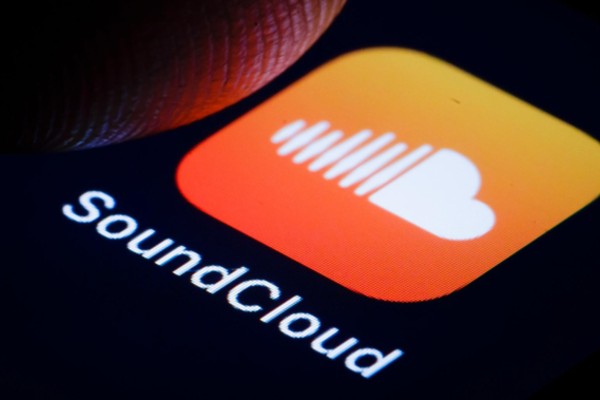 Soundcloud is one of the top music applications widely used around the world.
Their success is so sudden you would not have thought it was all a result of humble beginnings.
It has created so many opportunities and will still have more development sooner to beat so many emerging music industry-related applications in the digital market.
Music sharing website SoundCloud was established in Sweden and is headquartered in Berlin, Germany. It allows its users to post, advertise, and share audio files. It also has a digital signal processor that will enable listeners to stream audio. The company, founded in 2007 by Alexander Ljung and Eric Wahlforss, has evolved to become one of the most sought-after music streaming on the world wide web.
SoundCloud is a music-sharing website that is accessible on both desktop and mobile platforms. It provides both free and premium membership options. As of March 2021, the platform has more than 30 million producers and a total of more than 265 million songs available.
A sub-genre of rap developed along the way as a result of the use of SoundCloud. As musicians like Ski Mask the Slump God, Smokepurpp, Juice WRLD, XXXTentacion, and Yung Lean came from SoundCloud and climbed to the top of the Billboard charts, SoundCloud is becoming more critical. The sound that they produced was distinct from the mainstream, with a grittier and darker tone that resulted from a lack of studio production time. In addition to having brightly colored hair and tattoos on their faces, SoundCloud musicians are well-known for their outlandish physical looks.
How Successful People Made It with Soundcloud 
Getting into the limelight is hard but going through all those without proper finances and equipment makes it more complicated. One of the SoundCloud artists, Smokepurpp, revealed in an editorial published by Rolling Stone how the initial tracks he produced and uploaded to the site do not require recording the music with a real microphone.
Because of SoundCloud's DIY character, millions of musicians could publish their work without the need for expensive studio equipment that is often required for music production.
Numerous SoundCloud rappers use the platform's openness to submit songs on the fly or in bulk, allowing them to publish multiple tracks at once. The unfinished sound produced by these SoundCloud rappers has led to their increasing popularity and the emergence of a new rap sub-genre in the process.
The Grammys started recognizing artists and their music on SoundCloud in 2018, marking the first time the award ceremony. The decision to abandon the Recording Academy was motivated once again by the platform's success and its performers, including Chance the Rapper. Chance stated in a Vanity Fair interview why he chose not to sign with a big label, stating that he believed he should have offered his music "without any limitations" to the public.
The great point about the program is that it enables the artist to share and promote their music. Because the platform is entirely online, it is unnecessary to have a record label or distributor for one's music to be heard by others. Users and artists are brought together on the platform, resulting in an environment centered on the community.
The ability for users to comment on, like, and share songs and artists gives the platform the appearance of a social networking website rather than a streaming service, which is a nice touch.
Soundcloud Strategies That You Will Not Want to Miss
Through time, the company grew and advanced many ways to enhance its services. It could be how the subscription will go or how the users will navigate the site faster. Developers made many updates and a few overwhelming things that are new to you.
JVMKit
Developers concluded that the Golden Path was the best path to build back-end apps in the JVM environment.
Since adopting Twitter's Finagle, the team also built extensive tooling on top of it to the point where they could create their library: JVMKit. This kind of library assists developers in building Java Virtual Machine applications by implementing common patterns and protocols used at SoundCloud, among other things.
SoundCloud API Provides Access to High-Quality Content
The new access filter in your request will allow you to get metadata for the entire SoundCloud library, allowing you to search across the whole catalog. There are actually codes that will indicate the command that you will use in browsing the application.
API recently did not provide access to high-tier content, also known as Go+ content. The option for customers to choose how restricted or banned content, i.e., high-tier material, was eliminated due to this decision. Clients will now have complete control over their user experience as a result of this update.
The Best of Soundcloud: Fan Royalties
SoundCloud declared fan-energized royalties fairer and more transparent methods to earn money on SoundCloud by young and independent artists. Fan-powered royalties are a novel payment mechanism directly driven by a fan base from the artist.
With this change, each listener's subscription or advertising income spreads among the artists they listen to instead of their play – for the advantage of emerging independent musicians with devoted followers on Soundcloud.
Fan-driven royalties are the area of independent artists' performance by linking payments to the fanbase. Artists can now expand their careers by establishing more profound relationships with their most devoted fans, and fans may directly affect their favorite artists' pay.
Enthusiastic royalties represent comments on SoundCloud from the independent artist community who desire fair payments, transparency, and control over one's career.
The over 100,000 artists monetizing directly on SoundCloud via SoundCloud Premier, repost through SoundCloud will profit from fan-driven royalties commencing 1 April 2021.
---