---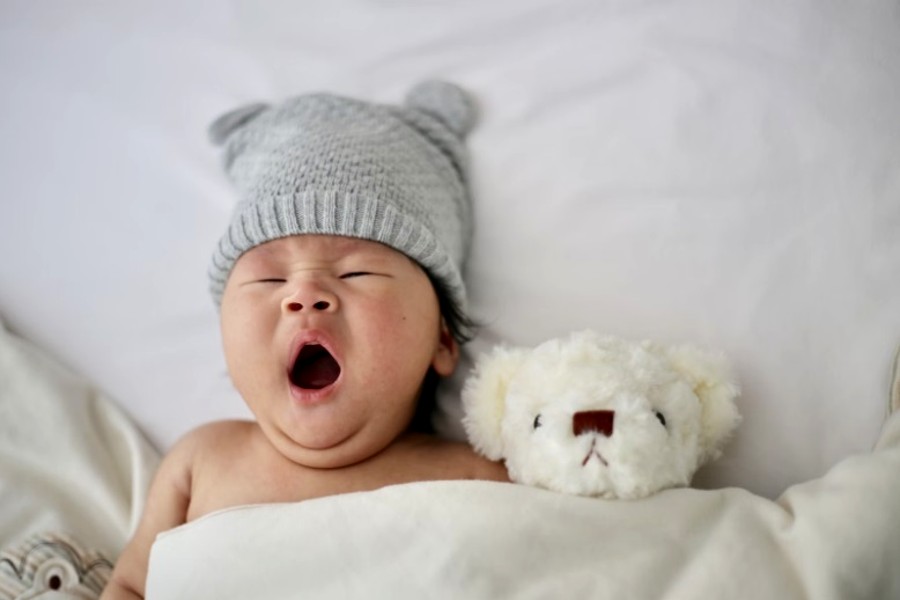 Having a newborn baby can be one of the most exhilarating experiences in life, but it also requires attention and responsibility to keep your little angel healthy.
Unfortunately, many parents are unaware of all the potential risks their baby could face before even leaving the hospital, which is why it's important to know how to navigate mistakes that could affect your child's health. 
In this blog post, we're going to look into some common pitfalls so you can make sure you take extra precautions when caring for your newborn and steer clear of any missteps that could have dire consequences. Whether you're expecting or already have young babies at home, read ahead for advice on keeping your infant safe!
Follow research-backed advice from medical professionals
Becoming a new parent can be both exciting and overwhelming. With so much information available on how to care for your baby, it can be difficult to know what advice to follow. That's why it's important to rely on research-backed advice from medical professionals. These experts have extensive knowledge and training on what's best for the health and well-being of your little one.
From vaccinations to proper nutrition, they can provide guidance on all aspects of your baby's care. Following their advice can help you rest assured that you're making the best decisions for your baby's health and development. Therefore, don't hesitate to consult with your pediatrician or other medical professionals whenever you have questions or concerns. They are your partners in providing the best possible care for your precious little one.
Feeding Your Baby
Now, this can be a daunting task, especially as they grow older and their diet needs to change. It's important to understand what foods are best suited for their age and how to ensure they get enough nutrition and water.
While many parents opt for breastmilk or traditional formulas, some may choose organic formulas to provide their little ones with the best possible ingredients. Moreover, organic formulas are free of hormones, pesticides, and other harmful chemicals that can potentially affect your baby's health. With the right knowledge and tools, feeding your baby can be a rewarding experience for both you and your little one.
Vaccinations
As a parent, one of the most important things you can do for your child's health is to make sure they receive the recommended vaccinations. Vaccines are designed to protect your child from harmful diseases and illnesses, some of which can be life-threatening. It's crucial to stay on top of their scheduled vaccines to ensure they are fully protected at all times.
While some parents may feel hesitant about vaccinations, they are highly recommended by medical professionals and have been proven to be safe and effective. By taking the time to learn about the recommended vaccinations for babies and keeping up with their scheduled vaccines, you can help keep your child healthy and protected.
Sleep Habits 
Sleep is crucial for a baby's growth and development. As a parent, it's important to monitor your baby's sleep patterns closely to ensure that they are getting the necessary amount of rest each day.
While it can be challenging to establish a routine, a consistent sleep schedule can greatly benefit your little one's health and well-being. Be sure to pay attention to signs of fatigue, such as fussiness or irritability, and adjust their nap and bedtime accordingly. Remember, a well-rested baby leads to a happier, healthier family.
Hygiene
As a parent, it's natural to want to keep your baby squeaky clean. However, it's important to strike a balance between proper hygiene and the risk of causing skin irritation. Experts warn that excessive cleaning and use of harsh soaps on your little one's delicate skin could lead to infections and other skin issues.
So, what can you do to keep your baby clean without overdoing it? Simple practices like washing your baby's hands frequently, using mild soap and lukewarm water, and changing your baby's diaper regularly can go a long way in ensuring proper hygiene without causing any harm to your baby's delicate skin.
In the end, caring for a baby is a complex task that requires you to tap into research-backed advice from medical professionals, have a basic understanding of what foods are best suited for their age, be aware of recommended vaccinations, and keep up with their schedule, monitor their sleep patterns closely, and make sure the cleaning routines are adequate yet not excessive.
Taking care of a baby can be exhausting at times but also incredibly rewarding, and don't forget – after all is said and done – it's the small moments that truly count. If you follow this advice and take it one day at a time, you will be well-prepared when it comes to taking care of your child in its infancy. So get out there and enjoy the journey!
---