---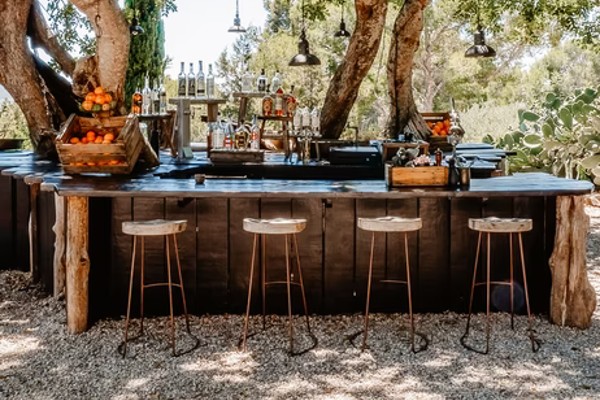 Outdoor kitchens are now starting to become more popular as practical spaces that can be used to entertain guests and cook delicious meals, especially since families are starting to spend more time outside due to the COVID-19 pandemic.
So, if you think that installing an outdoor kitchen into your backyard is a great idea that will encourage you to use your outdoor area more, here are some of the best ways that you can protect it from the elements.
Protecting your outdoor kitchen starts from the moment that you buy and install it. Rather than choosing a unit that is exposed to the elements, you should consider investing in an outdoor kitchen with built-in protection. For instance, covered outdoor kitchen structures can allow you to cook amazing meals under a canopy and gazebo that can prevent rain, hail, and snow from coating and damaging all of your units in the winter. This half-inside and half-outside kitchen can allow you to enjoy the best of both worlds without being battered by the elements whenever you want to make an alfresco dinner.
You should also consider protecting your outdoor kitchen by investing in individual covers for all of the different kitchen units, especially those that are free-standing. Heavy-duty and water-resistant polyester or plastic coverings can be placed over your equipment when you are not using it and will allow you to store it without any fears of damage. They will also ensure that your equipment is safe from the worst of the winter weather and that your gadgets remain shiny and new for longer.
However, your outdoor kitchen can quickly become damaged if you do not clean it properly, as build-ups of dirt and grime can scratch the surface and be difficult to remove if they are left for too long. Then, you should try to deep clean all of your equipment during every season, once they have cooled down, and make sure that you give them a wipe-over with a cloth before and after use. You should also check your equipment for issues while you are performing a regular cleaning regime. This will then ensure that your equipment can stay working properly for longer.
If you have an assortment of furniture or free-standing equipment in your outdoor kitchen, though, you will need to find somewhere to store it before the winter hits. For instance, you may be able to store it in a basement or outhouse. This can ensure that it will not become weather-beaten, broken, or destroyed, or even blown away by high winds and other extreme weather.
Protecting your outdoor kitchen can be difficult due to its nature. However, depending on the climate where you live, taking measures to look after your kitchen is paramount, especially due to the high cost of installation. By following this guide, you will be able to stop your outdoor kitchen from being destroyed within its first season.
---