---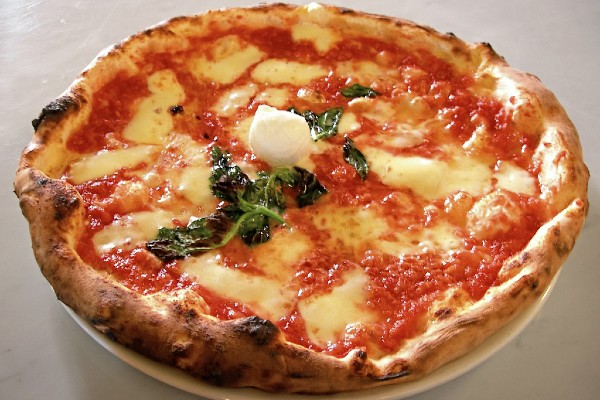 By Bretton Love
If there's one type of food that everybody loves, it's pizza. This versatile treat, with modest origins, has conquered the hearts of food lovers all over the world. And what better way to celebrate and enjoy the incredible variety of pizza toppings, than to throw a pizza party? Even if you don't consider yourself to be the best party host, these tips will help you organize a great event.
When you're the one in charge, it's easier to determine how simple or complicated you want things to be and you can give yourself plenty of time to organize. A pizza party also doesn't require a lot of things. You can keep it simple or, with the help of a Blackstone pizza oven, you can throw a fancy, outdoor pizza party. Either way, preparing homemade pizza for your guests is a special touch for a wonderful party.
Prepare the Perfect Base for Your Pizza
No matter how delicious the toppings are, if the base is not perfect, your pizza will be ruined. Nobody likes a dry, soggy or burnt pizza crust. And, in order to obtain a perfect pizza dough, you need a good recipe and ingredients. Preparing your own dough can be intimidating, especially for those who don't have a lot of experience, but pizza doughs are quite simple.
Choose a recipe you've tested before or from a reliable source and use the best flour and olive oil that you can find. It's better to prepare the dough a day before the party. This way, it will be less stressful for you and, also, the dough will have plenty of time to rest. The sauce could also be prepared a day before. Our best advice is to keep it simple and focus on the toppings.
Select a Variety of Toppings
Pizza is not only delicious but also incredibly versatile. From traditional, Italian-inspired toppings, to exotic or even sweet toppings, pizzas can always be reinvented and are never boring. You can even choose a theme for the party and select your toppings accordingly. Your pizza party could be the Mediterranean, gourmet, vegan, or romantic.
We suggest making a list of all the ingredients, as well as of all the topping combinations so that you don't forget anything on the day of the party. This list could include ingredients such as different types of cheese, meat and seafood, various vegetables and even fruit, like pineapple or figs. Use your imagination and also invite your guests to be creative and mix different toppings.
Create an Unforgettable Atmosphere
Even though we're talking about a pizza party, it doesn't mean that it's all about food and nothing else. With modern family members spending less and less time together, a pizza party is a great opportunity to reconnect, spend quality time together and create memories.
Pizza parties are typically informal. However, this doesn't mean that you shouldn't choose some beautiful decorations or a special theme. Even a backyard party with pizzas baked in an outdoor oven can be transformed into a special event, with fairy lights, music, and flower centerpieces.
Decide How to Cook and Serve Your Pizza
Making the pizzas by yourself, at home, gives you the freedom to choose how you wish to cook and serve them. Pizza can be baked in the traditional oven, in an outside oven or even in a pan, on the stove.
When it comes to serving, you can have your toppings chopped up and set aside for your guests to choose from, or you can stick to a few combinations and have them already prepared before the party.
---