---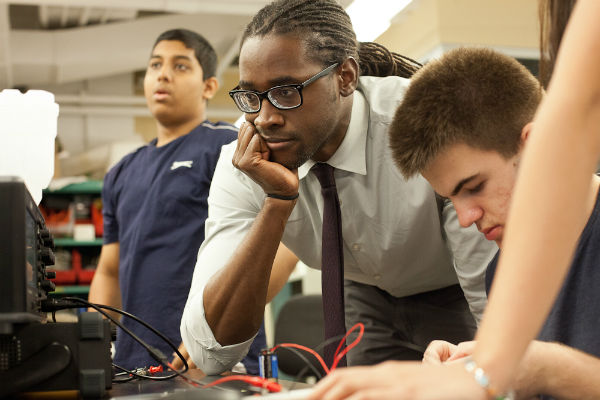 The beginning of the XXI century in the world is marked by the conscious interest of the scientific and pedagogical community and educational authorities to improve the quality of education.
The use of ICT in education is one of the most important directions for the development of the information society and is due to the requirements of the new state educational standards of education. At the same time, the rapidly developing information environment strengthens the influence on the content of educational programs and the learning process itself every day. In addition, even a high school student is already a confident user of IT technologies; he is learning how to search for information, extract, systematize and structure a huge flow of chaotic information received from the Internet.
It should be said that nowadays computers and other multimedia technology can and should become a powerful technical tool for learning and communication. A person who skillfully and efficiently owns technologies and information has a different, new style of thinking. Such people possess a fundamentally different approach to assessing emerging problems and organizing activities. Moreover, as practice shows, without new information technologies, it is already impossible to imagine a modern school.
The current experience of informatization of the educational environment suggests that it can significantly improve the efficiency of the educational process. Possession of computer technology allows increasing the flow of information on the content of the subject and methodological issues thanks to the data available on electronic media and on the Internet.
However, many teachers have difficulties in using ICT in the educational process due to the fact that they have different levels of information and computer competence. The desire of teachers does not always coincide with their ability to organize scientific and methodological activities based on information technologies. A creative approach allows a teacher to maximize the efficiency of their work by a rich toolkit, represented by modern computer technologies. Lessons using ICT increase learning motivation, and, consequently, interest in a subject. In addition, cutting-edge technologies provide help with research paper to students who lack writing skills. Such essay writing services are vital for a wide range of students who are willing to conduct their own research and are looking for new relevant sources of information.
With the active use of ICT, common goals of education are achieved more successfully. It is easier for students to form the next competencies:
Ability to gather and compare facts;
Organization and expression of own thoughts on paper and orally;
Logical reasoning;
Listen and understanding of oral and written speech;
Discovering something new;
Making choices and taking decisions.
In addition, there is a real-time saving in the development of didactic materials, materials presentation, and the transition of a teacher to a new level of pedagogical skills.
As a result, the following aspects confirm the relevance and necessity of using various educational ICT tools in the learning process:
Motivational aspect. The use of ICT contributes to the increase of interest and the formation of a positive motivation of students.
The content aspect. ICT features can be used in the design of the material, to create individual test mini-lessons, to create interactive homework assignments and simulators for independent work of students. In addition, a teacher can use a variety of electronic and information resources in the design of training and extracurricular activities.
Educational and methodical aspects. Electronic and information resources can be used as educational and methodological support of the educational process. A teacher can apply various educational ICT tools at all stages of learning, from submitting new material to controlling students' knowledge.
Organizational aspect. ICTs can be used in a variety of training options:
When teaching each student using an individual program based on an individual plan;
At frontal or group forms of work.
Control and evaluative aspects. The main means of monitoring and evaluating the educational results of students in ICT are tests and test tasks that allow getting various types of control.
It becomes obvious that a teacher who conducts classes using ICT (multimedia projector, computer, Internet) has a qualitative advantage over a colleague acting only within the framework of traditional technologies. Classes, which are conducted on the basis of ICT in all disciplines, allow teachers to integrate audiovisual information, presented in various forms, stimulate the involuntary attention of students due to the possibility of demonstrating phenomena and objects in dynamics.
Check Out CreativeLive's Free On-Air Classes
People remember only 20% of what they see and 30% of what they hear. They also remember 50% of what they see and hear, and as much as 80% of what they see, hear, and do at the same time. This means that the implementation of ICT is necessary for proper learning and teaching.
---