---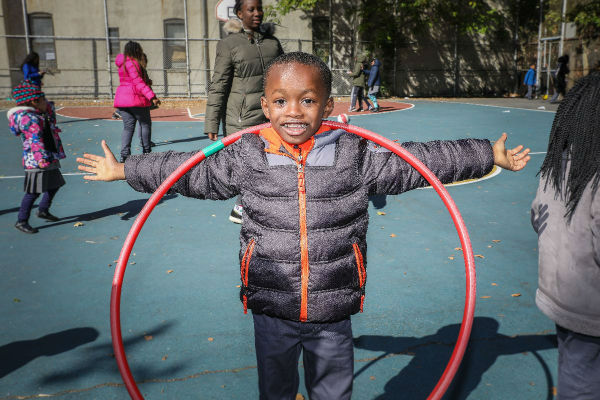 It is important for your child to be excited about school because it has so much to offer. If you live in the US and your child lacks motivation towards school, they may not be able to benefit from it.
School, in any state, is not only an educational institute; it is a place that allows your kid to grow in various aspects, starting from kindergarten all the way to high-school.
Besides the educational value it offers, the American educational system encourages tolerance, persistence, dedication, and acceptance to help children reach their full potential. To help them maximize these wonderful benefits, here's how to make your kid excited about school, from the humble streets of Harlem all the way to Hollywood- because, at the end of the day, all children understand certain universal concepts.
Skills Learnt at School
Schools play a huge role in the discovery of hidden talents. The various activities and courses offered at schools in the US, whether they be public or private, are guaranteed to help your child discover what they really love to do as well as what they are naturally skilled in. Schools also focus on teaching skills that will aid them in their daily lives as they grow; they encourage children to think actively, seek knowledge, and experiment so that they can develop both their creative and intellectual abilities. These skills will not only help your child learn intellectual material, but it will also help them be active members of the community. Using the schools in Harlem as an example, you'll find that even though public schools generally have a rough reputation, the teachers are trained and they do put in an effort to ensure that the children get a good education, regardless of their background.
What Makes It Hard for Your Kid to Love School?
It may be hard for your child to think of school as a place of growth, rather than a daily duty that they just have to push through. It can be even harder for your child to adjust to school after moving from state to state, let alone be excited about it. This is totally normal because even though schools in the US have so much to offer, they also require considerable amounts of focus and hard work. Moreover, the school can be all the more challenging for children who find certain educational subjects uninteresting or demanding (depending on their interests and learning abilities). Those who struggle to maintain self-discipline may be less than excited to go to school as well. These are all things that make school distressing for some kids, preventing them from making the most out of their experience. Understanding these challenges is the first step toward teaching your kid to love school.
The Energy at Home
For your kid to love school you must help them develop a positive attitude toward learning at home. Most households in the US have a tight family atmosphere and it's important to encourage children to relate their study material to things that they encounter every day. For example, if you're purchasing a few items, have them do basic maths so that they can 'help you out' with some calculations. If they're learning about plants, for instance, ask them about basic plant functions, and have them explain it to you. This will encourage your child to learn and make them feel accomplished.
You can also incorporate the materials that they learn in fun activities. This is now quite easy to implement since some schools, according to  Early Learning Children's Academy, which can be found in a number of states in the US, need to promote learning through play and exploration, and work on creating a strong school-home connection. Reading bedtime stories that revolve around their study materials can also make the things that they learn seem more interesting. Watching youtube videos and cartoons that are relevant to the learning material will have a similar effect as well.
You can set up a special study area for serious study time. Organize this area and set it up with fun stationery like colorful sticky notes, paperclips, pens, and pencils. This will most likely motivate and inspire your child to study. Though, it is important to set up a learning plan that suits your child's learning nature. It is also very important that you let your child know that you are proud of them when they put in the effort. Even if they fall behind a little at school, let them know that you recognize their hard work.
Ease off School
While it is important to teach your child the importance of school and have them focus on learning new subjects, it is necessary to encourage them to take some time off. It really doesn't matter where you live, every city and every state, from Harlem to Hollywood, always has activities available and classes at community centers.
>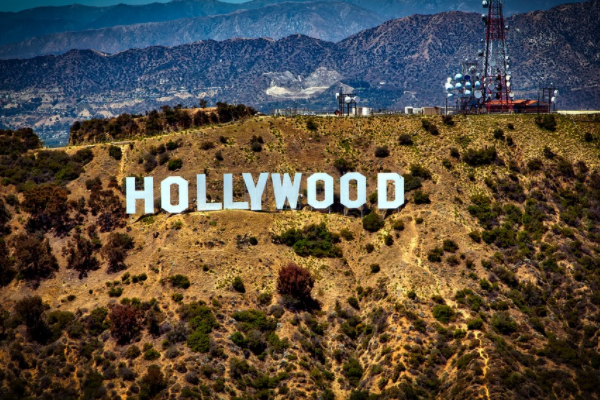 Even if you create a fun learning experience for your child, constantly being fed information can be very stressful and overwhelming for them. One way to do so is through scheduling after-school plans and activities. This will make your child more energetic and excited throughout the school day because they now have something to look forward to. You can also enroll them in sports or activities that they like doing. This way, they would have a fixed activity to anticipate. 
You should also make your child feel heard. Set aside some time for your child to talk to you about their interests, thoughts, and feelings, and make sure you listen and respond to them. Take them for a walk around the neighborhood, drive to a different state together and bond over a road trip and bond over time spent together.  This way, you will know if they are facing any trouble at school. Chances are that they will feel like a load has been lifted off of them, which will make them feel more relaxed. This will allow them to be more positive and feel ready for a new school day.
There are a lot of ways in which you can make your child feel excited about school, especially after a big move. It can be difficult adjusting to life at school, but the US educational system is always extending its abilities in order to provide the best for kids all over the country. Creating a positive attitude towards school, in general, is an excellent start. Try to show them that the things that they learn are really interesting and of great value. This way, they will benefit more from all the wonderful things that school has to offer.
---