---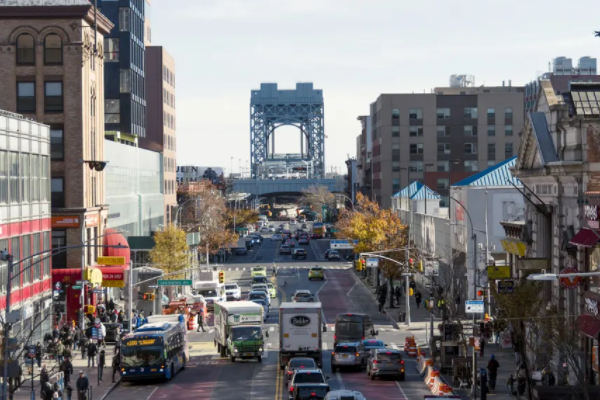 When you live in a city or state that's popular, immersed in history and culture, and the prime location for education and business, the cost of living will be higher.
Take New York, where the median mortgage payment is more than $2,000 a month. Although it's worth the investment, homeowners must earn a sizable income to afford to live here. The struggle becomes even harder when you're faced with financial challenges.
The Pandemic And Economic Hardships
For the past two years (and even longer in some instances), property owners have struggled to keep up with mortgage payments. The global health and economic crisis has resulted in many people losing their jobs or falling behind on their bills. Some homeowners fear foreclosure despite government officials extending a helping hand through stimulus checks, moratoriums, payment plans, and other financial programs. 
Saving Your Property
What do you do when the home you've worked so hard to keep all these years is suddenly up for grabs? While foreclosure may be the best decision for some people, it's not your only option. Believe it or not, there are multiple considerations for New York property owners to save their investment. Continue reading to learn more. 
Know Your Rights
Due to the extenuating circumstances, the pandemic caused, government officials created orders and mandates to provide property owners with new protections. Although most moratoriums are over, many executive orders included provisions like reasonable payment arrangements and forbearances to give residents more time to pay their mortgages. Familiarize yourself with these guidelines so you can exercise your rights and save your property. 
Talk To Your Mortgage Provider
When you owe money, it's natural to want to avoid the bill collector. No one wants to hear about the balance and due date, especially when you don't have much to offer. Be that as it may, avoidance only makes matters worse. Your mortgage provider will assume you don't want to resolve the problem and proceed with collection or foreclosure proceedings. 
Contact your mortgage provider. Explain your current situation and ask about your options. Since everyone is having trouble right now, they are more inclined to work with you. If you're not eligible for a forbearance or payment plan, ask about a loan modification vs. refinance to see if you can apply. 
Financial Assistance Programs
Many homeowners need help to keep up with their mortgage payments right now, which is why there are programs that provide financial assistance. You could receive tens of thousands of dollars to apply to your mortgage to make payments more affordable. These programs are popular, and budgets run out quickly so, be sure to apply as soon as you can. The best part is you don't have to repay the money, giving you a big head start on rebuilding your finances. 
Take Out A Loan
Depending on how much you owe, your current income, and your credit status, you may be able to qualify for a personal loan to cover your mortgage payments. Visit your local bank or credit union, a credit union similar to Gordon Simmons Service Credit Union. If you take this route, just remember you'll be responsible for repaying the loan as well as your current mortgage every month. If the rate is too much, it's better to explore other options.
Rent Out Your Home
Although you prefer to live alone, if you're struggling financially, you may want to consider renting out your home. You can rent out a room, a finished basement, or other parts of your house and use the rental payments to cover the cost of your mortgage. You can offer a space for rent on a short or long-term basis, depending on your financial needs. Just ensure you draft an iron-clad lease and look for reputable tenants. 
Affording mortgage in the state of New York is challenging for many homeowners. Thousands of property owners are fearful of facing foreclosure and having to leave their residences. Fortunately, this doesn't have to be your story. Simply consider the advice listed above as a means to save your property as you strive to overcome these financially challenging times.
---