---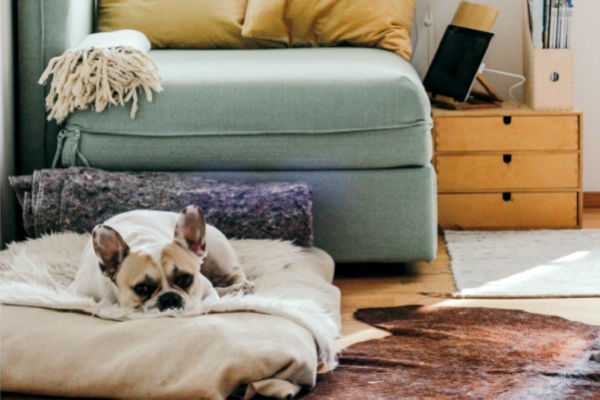 By Bretton Love
Moving into a new home is a big life change. It's exciting, but it can also be daunting and scary.
Thankfully, there is so much that you can do to improve the process as you get used to your new neighborhood, make new friends, and, in general, start building a new life for yourself.
Here are some tips on how to get settled into your new home.
Before You Move
1.    Pack a First Night Box
Before you even reach your new home, you are going to want to start planning. Decide on the items you absolutely need for the first few days and pack them last. This way, you won't have to hunt through a million boxes to find your bedsheets or frying pan. Instead, everything you need to be comfortable for those first few nights is ready to go. You can then unpack stress-free and mess-free.
After You Move
1.    Make the First Night Something Special
When you first move into a new home, you are going to want to celebrate. Go big. Make it exciting. Pick up some incredible rye whiskey and all the cocktail fixings for a great night. Order some delicious meals, not from a fast food place, but from a restaurant. Invite your loved ones who are helping you move, or are moving with you, to have a big party where you just have fun, laugh, and enjoy this new chapter in your lives.
2.    Go for Long Walks Around the Neighborhood
You don't have to go into every shop that looks interesting, but take your phone with you and save them on a map. Get used to the shortcuts, the layout, and what there is to do around you.
3.    How to Find Groups and Make Friends
Other than new work friends, we don't have many opportunities to meet people, but that can change. There are many apps today that are geared towards helping people connect. Download them or use ones you likely already have, like Facebook. Search your local area on Facebook and see what groups are in your area. A walking group is a great way to get out and explore your neighborhood while also meeting some great new people.
4.    Staying Up to Date with Activities and Events
Become a part of your community by attending local events and, at the very least, staying up to date with what is going on. When on a walk, if you see a flyer for an event you are interested in, take a picture. Otherwise, you are again going to want to turn online. Googling events in your area is a good place to start. Eventbrite and Facebook are other great options, as well.
5.    Be Brave and Get Out There
It can be tough moving to a new place and building your life up again. You are going to need to be brave. Simply head out and see what is available. The worst is the unknown, so aim to make your community and the people in it familiar as soon as possible before you get stuck in bad habits. This is how you can find your new best friends and enjoy a great life in your new home.
---