---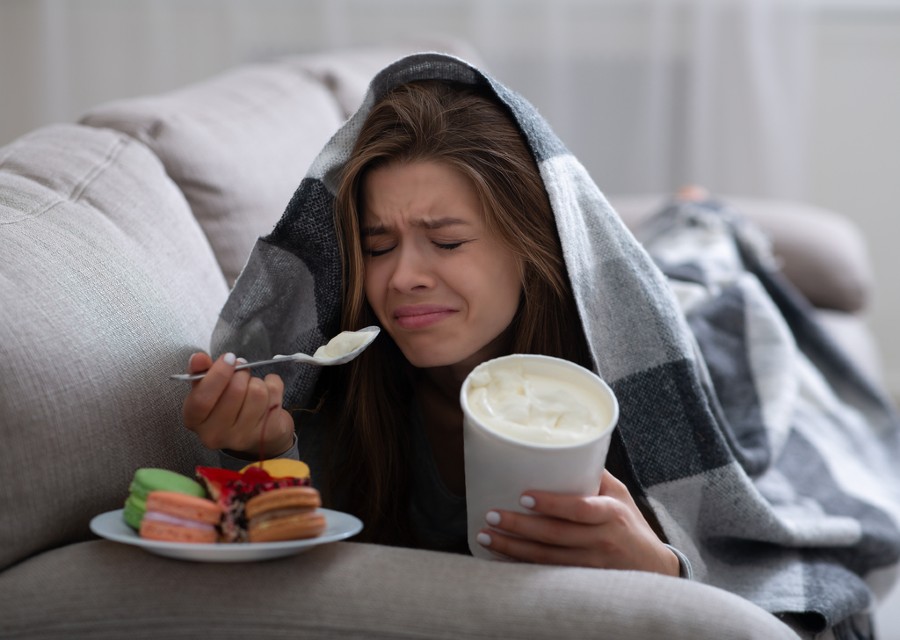 If you have recently found out that your spouse has been cheating on you, you are likely feeling a range of intense emotions.
Shock, betrayal, hurt, and anger are all common reactions. You may also be struggling with stress and depression. It is important to remember that you are not alone in this. Many people find themselves in the same situation. There are steps that you can take to get past a cheating spouse and deal with the stress and depression that come along with it.
Acknowledge and Process Your Feelings
The first step toward getting past a cheating spouse is to acknowledge and process your feelings. It's easy to try to ignore the pain and pretend it isn't there, but this can actually make matters worse. Allow yourself to feel all of the emotions, whether they be anger, sadness or hurt. Don't judge or suppress any emotion that comes up. Once you have fully processed these emotions, you can begin to move forward.
Take Control of Your Own Life
There is no point in looking for ways how to catch a cheating husband on whatsapp, you need to concentrate specifically on yourself. The next step is to take control of your own life. You cannot change what happened in the past, but you can make decisions that will affect your future. Make a list of goals and objectives that you want to accomplish. This will help you focus on the things that matter in life, instead of worrying about your spouse's actions.
Seek Professional Help
There is no shame in reaching out for professional help when dealing with the stress and depression of a cheating spouse. Therapy can provide an understanding and non-judgmental environment to talk through your feelings and create the best plan for moving forward. According to psychologist Dr. Lisa Firestone, "The therapeutic process is designed to help you make sense of what has happened, repair any damage that has been done and gain insight into how this experience affects your life today."
Take Time For Yourself
Creating a space in your life to do something solely for yourself will not only boost your confidence but also provide respite from all the chaos that surrounds a cheating spouse. Whether it's going for a walk in the park, writing in a journal, or pursuing a hobby that you enjoy – taking some time out of each day helps to put things into perspective. This will give you more clarity and increase your ability to make decisions with greater objectivity.
Surround Yourself with Positive People
It is also important to have people around you who can encourage and motivate you during this stressful time. This could be family, friends, or even an online support group that understands what you are going through. Having positive people in your life will help create uplifting energy which is beneficial for healing and growth.
Practice Self-Care
Self-care should be an important part of every day life but it is even more essential during times of stress. Incorporating activities such as yoga, meditation, or massage therapy can bring balance back into your life and help to reduce the symptoms of depression. It is also helpful to be mindful of your diet, ensuring you are eating healthy meals regularly and avoiding stimulants such as caffeine or sugar which can have an adverse effect on your mood. Check out the websites of nutritionists like Susan Albers author of "Stop the Insanity!" or Robin Miller author of "The Healthy Plate" to help you with your dietary choices.
Find Social Support
Finding a source of social support is essential in the healing process. Whether it's through counseling, support groups, or family and friends, connecting with others going through similar experiences can be invaluable. Ask yourself who you trust to listen without judgement and open up to them about how you are feeling. It may also be helpful to reach out to an impartial third party such as a therapist, clergy member, or even a website offering advice from professionals on dealing with infidelity in relationships.
Take Action
In addition to seeking social support for yourself, it is important to take action toward solving the problem if you decide that saving the relationship is your goal. Although it takes two people to fix a broken marriage or relationship, taking steps to heal can start with you.
Make sure to communicate your needs clearly and often. It is important to express how the relationship has hurt you, but it is just as important to explain what will make you feel better. Keep in mind that healing from infidelity doesn't happen overnight- it may take months or even years before both parties feel satisfied with how their recovery has been handled.
In a situation like this, it is also essential to remain realistic about expectations for your partner's behavior going forward. The trauma of betrayal can be hard to erase and rebuilding trust takes time.
John Gottman, in his book "The Seven Principles for Making Marriage Work" says "Happy spouses are, above all, good friends. By this, I mean mutual respect and enjoyment of each other's company. They are well aware of each other's likes and dislikes, character traits, hopes, and dreams. They care for each other all the time and express this tenderness not only with broad gestures but a little bit each day."
Conclusion
Although the hurt caused by infidelity can linger for a long time, you should take each day as it comes and focus on your own healing. Accepting what has happened and forgiving are key steps in getting past the pain. As Carl Jung said: "The shoe that fits one person pinches another; there is no recipe for living that suits all cases." Letting go of the hurt, learning to trust again, and finding ways to enjoy life will help you get past a cheating spouse and move on with your future.
---