---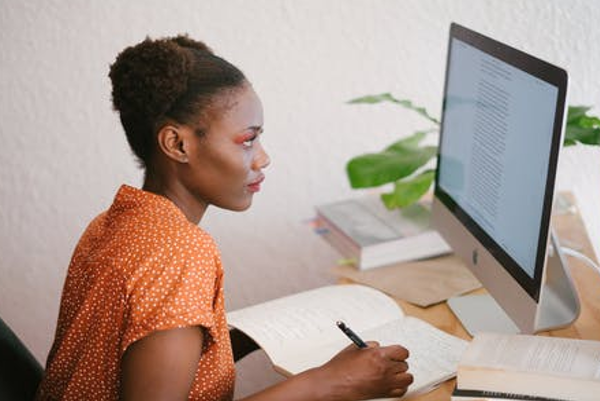 Prepping Your Small Business For a Better Acquisition Make Your Small Business a Better Prospect For Acquisition.
Being an entrepreneur running a business is no easy task. And it isn't just a question of putting together the necessary capital needed to launch a business. You have likely invested blood, sweat, and tears into building a running business from scratch. You've dealt with turbulences and conflicts on almost a daily basis. Almost certainly, you've had to battle for your share of the pie with other competing businesses. You may have seen plenty of sleepless nights, stressing about overdue bills, unpaid creditors, and meeting tight project deadlines. Even Spectrum TV packages couldn't distract you from an upcoming client brief. That is, as they say, the grind of being a business leader. But is that really what you want to continue doing?
How To Prime Your Business as an Appealing Acquisition
You may have finally reached a point where your business is a profitable going concern with strong growth prospects. But if you thought it would get any easier, you'd be mistaken. The road ahead is as long as you continue to tread it, and there's nothing that guarantees a smooth journey. Simply arriving at the stage you are at now may have used up some of the best years of your life. Missed birthdays, forgotten engagements, and foregone social gatherings are all part of the turf. After all, you've been fighting for profits for some time now. Consummate businessmen like Elon Musk, Mark Zuckerberg, and the late great Steve Jobs would tell you that's half the reason they got into the business.
However, for many of us, there is always the thought of an exit plan: selling off your business for a sizeable profit, getting not just profits from sales, but the entire value of your business. Of course, that doesn't necessarily mean you'll hang up your gloves and go play golf at a retirement home. You may use this money to pursue even more promising business ventures. But none of that will pan out unless your business appears like a worthwhile acquisition for someone to buy you out. To maximize the chances of that happening, here are a few key approaches to use in your exit strategy:
Work With A Credible Business Advisor
An independent business advisor should be able to help guide you through the process of prepping your business for sale. These advisors can offer insights and useful advice, as well as lining up necessary steps in the sale process. The advisor should be able to connect you with an expert evaluator, one that you can usually trust to be fair and impartial in the valuation. A professional business advisor is an invaluable resource when you're putting your venture up for acquisition.
Maximize Your Profits To The Absolute Limit
While they're not the only thing investors look at, the very first criterion your business needs to meet for an acquisition is profitability. Unless you have some entirely new product or service under your belt, most investors will give you a hard pass if you are incurring losses, or even breaking even. Profits are a big part of the equation when an acquisition is in the offing. Therefore you need to do everything you legally can to maximize your profitability. A good way to do this is to resist taking huge chunks of profits out of the business. This will increase the Retained Earnings figure on your financial records and valuation, which implies your business is a healthy and profitable going concern.
Boost Your Sales And Cut Costs To Sell
Of course, there is only so much profit that you can divert to Retained Earnings. Sales are still the primary way for you to earn revenues, and by extension profits. The more sales you have, the more gross profits you should be able to generate. But boosted sales on their own may not always be enough. Higher costs of sales will eat into the gross profits you earn, meaning the bottom line (or net profits) are disproportionately lower. Yes, certain business costs are unavoidable. But you should examine key areas, such as process inefficiencies in your operations, marketing campaigns, advertising spend, and other necessary costs to sell your product/services. You may be able to drive costs down and significantly improve bottom line profits.
Don't Stop Investing Profits Back into Your Business
If you think you can start taking it easy after you decide you're selling your business, think again! The moment you ease off, you're restricting the value you can add to your business to appeal to an investor. Keep plowing your profits back into the firm and make capital expenditures that increase your capacity to earn profits or become more efficient. Whether it means investing in better plant and machinery, or an AI system for automation, you can be sure an increased capacity and efficient processes will appeal to a potential buyer.
Market Your Business To Investors
Don't wait for an acquisition agreement to walk through your door. If you want to sell your business, you need to be proactive about it. This can be an exercise in successful marketing, even if you're marketing your business to a buyer instead of a product like a smartphone or a service like Spectrum offers. There are many ways to go about this, including:
Tapping into your own professional network.
Networking at large business events.
Using professional social platforms like LinkedIn.
Approaching investors directly with a refined pitch.
---