---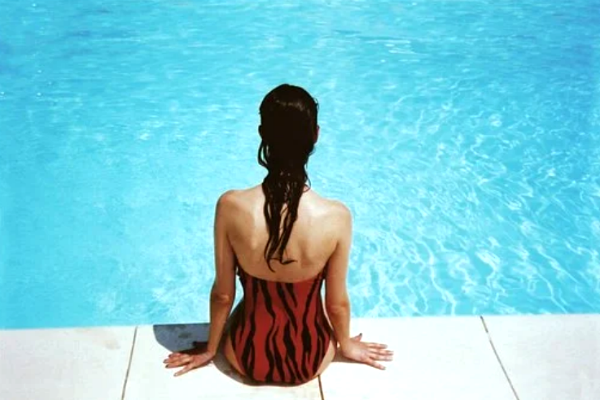 After a long day at work, finding ample time to take a dip by the pool is one of the best moments to crown the day. Swimming is rejuvenating, and also offers a perfect form of exercise. Therefore, choosing the right swimsuit goes a long way in helping you feel better.
Self-confidence becomes an instant boost with the right swimwear. There are hundreds of different types to choose from, which may prove a challenge in getting one that accentuates your body and makes you feel better about yourself when swimming. In case you're wondering, here is a detailed guide to choosing the best swimsuit.
The Comfort
You wouldn't want to swim as you struggle, pulling over your swimsuit in different parts of your body. While you want to achieve a stylish, sophisticated, and top design look, you should consider comfort. If you want more coverage with swimwear, choose a different design instead of picking a bigger size. Remember, clothes tend to drag when wet and expose your body parts more, which is a direct opposite of what you don't want.
Do You Want a Performance Type?
Another critical factor to consider is the functionality of the swimwear. For instance, If you want a swimsuit for routine swimming escapades, It will take a different physical form than a professional swimmer. 
For the latter, choosing one that offers flexibility and minimal hindrance and movement is ideal. Therefore, the swimwear will have minimal coverage, allowing the body to take up different techniques when swimming without feeling that it will drag in the water.
Do You Know Your Body Type?
Before settling for the right swimsuit, always consider your body type and shape. Additionally, it should make you feel good about yourself.
You wouldn't want to have moments observing a reflection in the mirror by the changing room and worrying that the swimsuit emphasizes areas in your body that you don't love. Instead, the swimwear should accentuate your body parts as with the swimsuits for moms, and have you looking forward to swimming every time you think about your bikini. For instance, if you have a pear shape, choosing a mix and match in a bikini would be ideal. Additionally, a well-defined neckline can boost more attention towards the smaller upper part of the body.
If you have big hips, the objective is creating a definite balance that draws eyes away from the hip area. Therefore, a top that has a detailed definition will come in handy. You can still wear a fashionable one piece that has a funky style with a complicated off shoulder that will slim your waistline and mirror an hourglass for the plus size women.
Even when you are unhappy about different parts of your body, it should not be the same when wearing your swimsuit. If you are petite, choosing swimwear that will elongate your body is advisable.
The Colors and Prints
The colors, prints, patterns, and even fabrics of the swimwear design you choose significantly determines your appearance. For instance, if you are a plus size, having a color like black will help you achieve a slimming effect compared to shouting colors. Additionally, it is advisable to choose prints and patterns with a vertical appearance instead of a horizontal look. On the other hand, if you are slim, you would look good with the latter. Always choose a flattering pattern that will give your body an aesthetic boost. Typically, if you are petite, choosing small prints will make you look slimmer than you are.
Get the Right Cut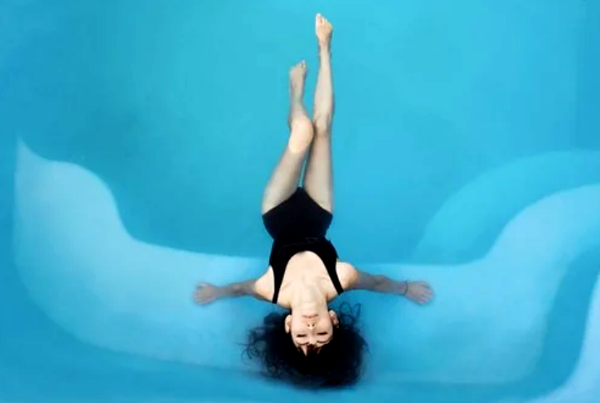 The right cut will help you accentuate your body effortlessly without trying too hard. Imagine a seamless and stylish look by addressing the right cut depending on your body. For instance, if you are shy about your bulging tummy and side folds, you can choose a one-piece over a two-piece. Additionally, a high cut two-piece will help you achieve more elongation. If you have a big bust and want to direct the area's attention away, you can choose a swimwear cut with a triangle top.
If you want to emphasize a body feature that you love, it is advisable to use a bright colored swimwear or pattern. On the other hand, if you're going to hide unattractive areas, it is advisable to choose a solid color.
The simple trick is to add more volume with the help of raffles and larger prints and patterns. Even with the best swimsuit wear and design, remember not to leave your smile and self-confidence behind. It gives an aesthetic enhancement that you cannot achieve with only a good swimwear design.
---