---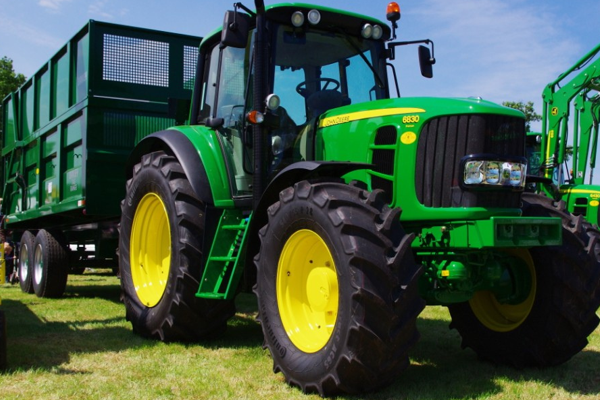 Maintenance is an essential part of the tractor's routine care. However, not everyone knows what to do between scheduled service inspections. Today, we invite you to study the expert caring tips for John Deere tractors.
Daily and Weekly Maintenance Tasks
All maintenance work can be divided into two types: daily and weekly tasks. If you perform them according to the John Deere technical literature, then your tractors will serve for a long time and will be reliable assistants in any work.
So, when the works in the field are about to start, these everyday tasks should be done regularly without exceptions:
Clean the external part of the engine, remove dust and dirt;
Check all the fasteners on the tractor, and tighten them if necessary;
Make sure the tractor doesn't have fuel, water, and oil leaks;
Pay attention to the tractor noises, vibration, and emissions. If there are any unusual sounds or vibrations, it is necessary to determine the source of the problem and then eliminate it;
Check the engine oil level. Do not try to keep the maximum oil level continually — it should be 1/5 below the upper mark;
Check the oil level in the transmission/hydraulic system. It should be close to the top line;
Check the cooling fluid level. If necessary, add only original coolant;
Remove the sediment from fuel filters and water traps.
Now, let's move to the weekly tasks that are necessary to do for the excellent work of tractors:
inspect the attachment fittings of the tractor;
inspect the condition of tires;
lubricate steering pins and front axle with the mechanical drive;
lubricate the drive shafts;
check and clean the battery.
Except for the basic maintenance tasks, it is essential to use the tractor mechanisms correctly when performing work.
How to Use the Tractor Mechanisms Correctly?
First of all, activate the front-drive and wheel locks. Mechanical front-wheel drive increases ground grip. However, be careful when switching it on the steep slopes since there is a high probability of capsizing. When driving on ice, wet, or gravel surfaces, slow down and make sure the tractor is properly ballasted. When working in the field, it is best to switch to four wheels' drive.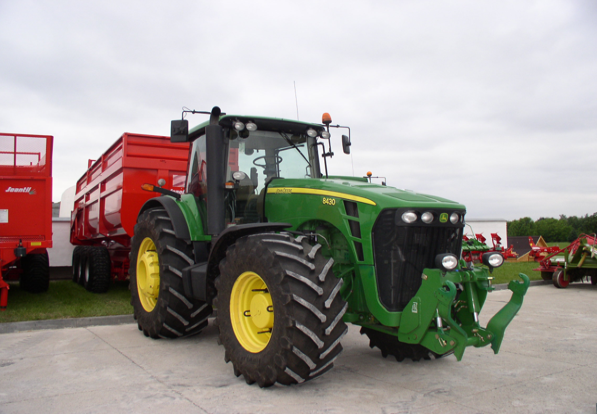 If during the fieldwork one wheel begins to lose traction, you need to stop the tractor, activate the differential lock, and press the pedal down. In this case, the wheels of the tractor should not turn or can turn at the same speed as before the differential lock was activated. When the grip becomes the same, the lock will automatically disengage.
In Conclusion
As you can see, self-care in the period between a scheduled service inspection is your reliable assistant in ensuring the smooth operation of John Deere tractors. Meanwhile, professional maintenance should be provided by service experts.
---